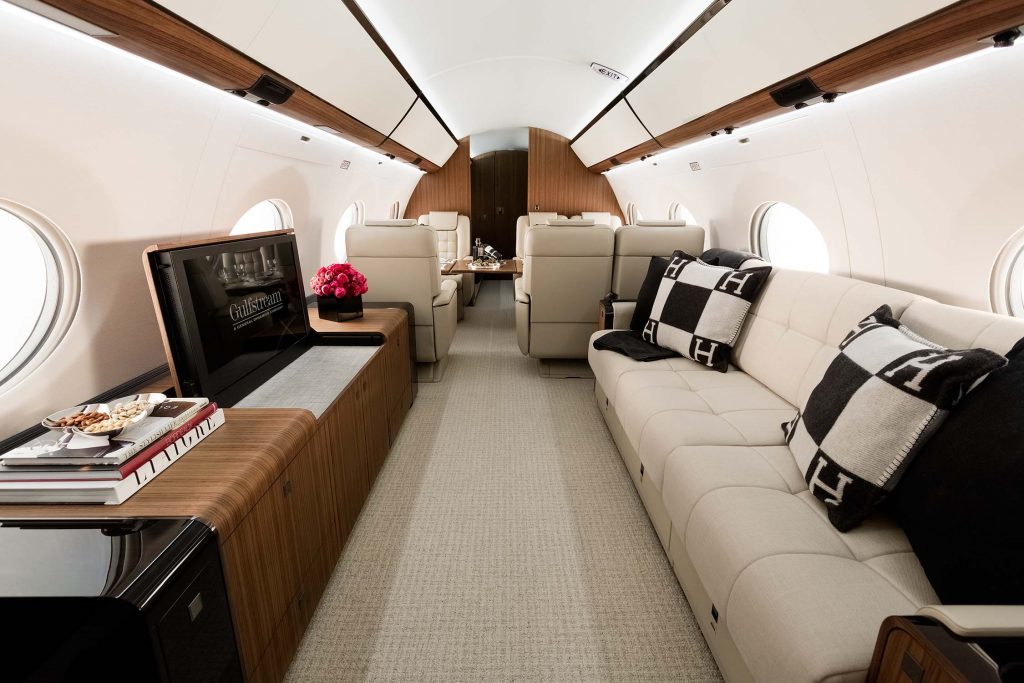 The extravagant lifestyles of the rich and famous have always been intriguing to many, and for the super-rich, fewer items are more extravagant than owning your own private jet. We have narrowed down the top 5 celebrity billionaires' private jets, that offer everything from panoramic views to room for all the family.
Bill Gates (Net Worth – $130 billion)
Bombardier Challenger 350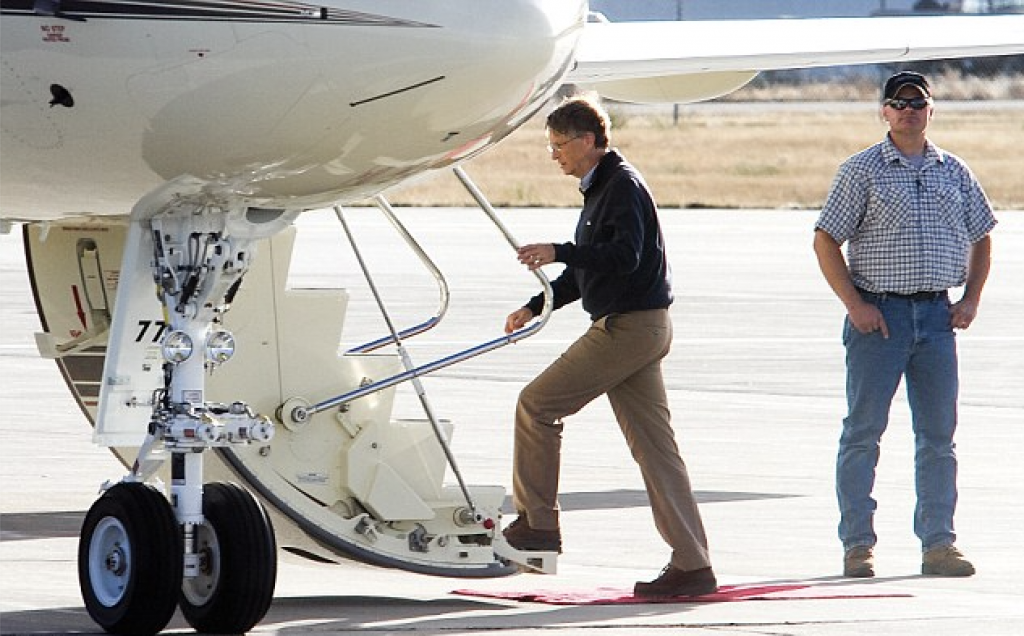 Bill Gates was once the world's youngest self-made billionaire at age 31, after founding Microsoft with his childhood friend Paul Allen in 1975. When Microsoft went public, the company was valued at $61 million. As Microsoft grew and began releasing different products such as Microsoft Office he became one of the richest men in the world.
Bill Gates owns four private jets as well as a Cessna 208 Seaplane and a Eurocopter EC 135 helicopter. His private jet collection is made up of two Gulfstream G650ER's and two Bombardier Challenger 350s. The Gulfstream G650ER has a list price of $70 million and is considered the Rolls Royce of business jets. It is configured to carry up to 18 passengers with a range of 12,960km and a top speed of 982 km/h.
Oprah Winfrey (Net Worth – $3 Billion)
Gulfstream G650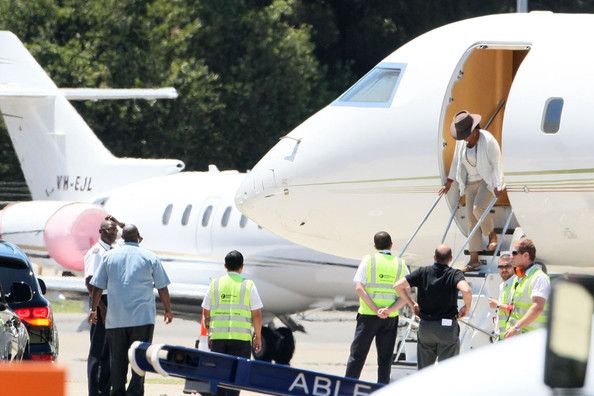 Oprah Winfrey is perhaps best known for being the host of one of the most-watched television talk shows The Oprah Winfrey Show, which ran for 25 years and regularly reached 50 million viewers. The ability to make overnight successes of individuals and businesses endorsed on her show became known as the Oprah Effect and is testament to her influence on popular culture.
Winfrey is the owner of a Gulfstream G650 private jet which was built in 2015. With a price tag of $75 million, this twin-engine business jet aircraft can accommodate up to 18 passengers.
Elon Musk (Net Worth – $200 billion)
Gulfstream G550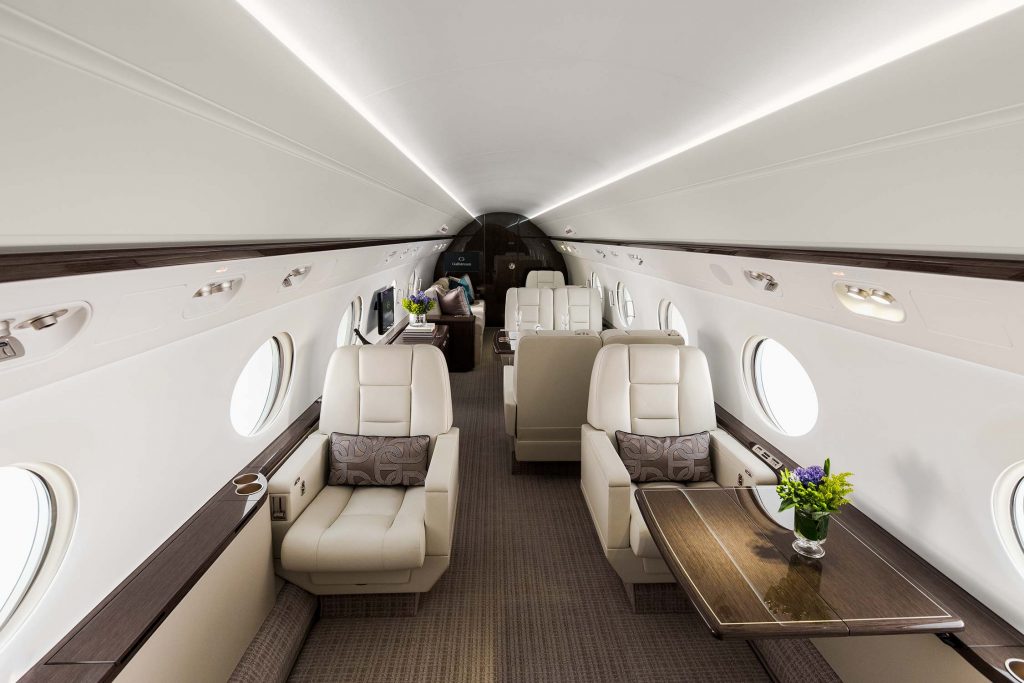 It is safe to say Elon Musk is a big fan of travel as the founder of Tesla Motors and SpaceX. Therefore, it is no surprise that he also owns a couple of jets; a Gulfstream G550 and G650ER. The PayPal co-founder flies over 240,000 km a year, enough to fly around the earth more than 6 times.
His G550, purchased in 2020, cost $14 million and can accommodate 17 passengers and be arranged into a sleeping configuration. The Gulfstream G650ER, acquired in 2016 for $70 million, has the longest range in its category at 13,990 km. The ER stands for Extended Range and adds 9260 km to the G650 version.
Jay-Z & Beyonce (Combined Net Worth – $1.5 billion)
Bombardier Challenger 850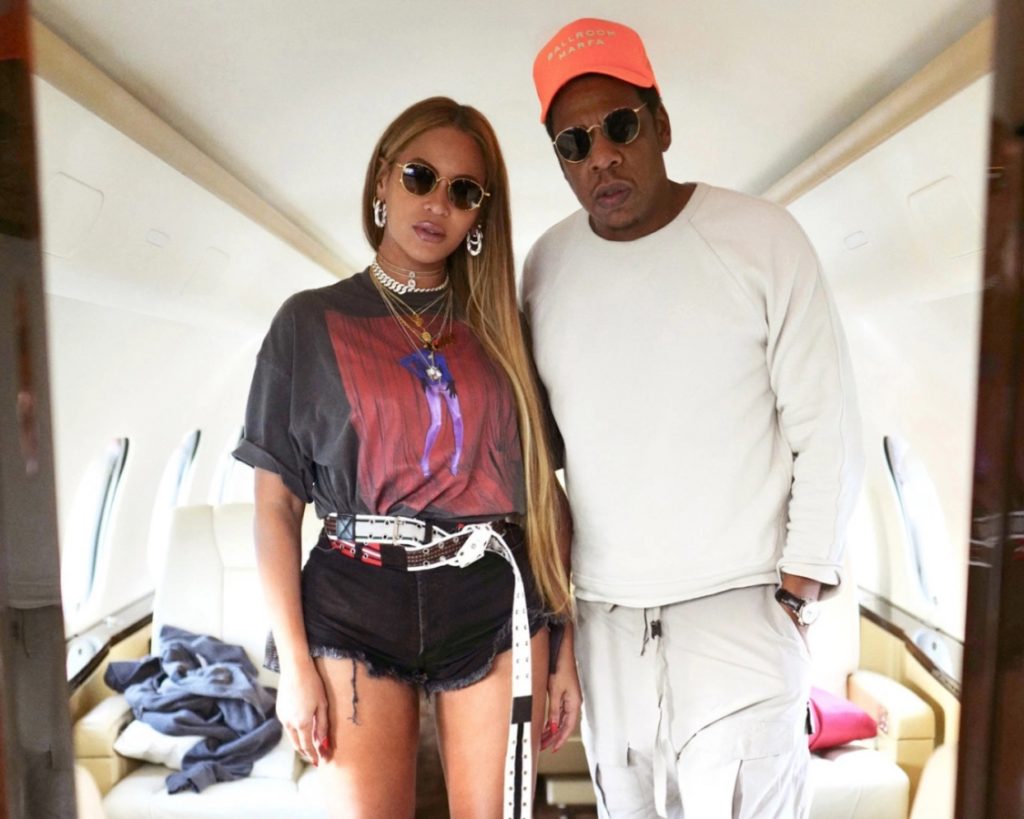 Purchased as a Father's Day gift by his wife and fellow musician, Beyonce, Jay-Z is the proud owner of a Bombardier Challenger 850 which is estimated to be worth around $40 million.
Seating up to 15 passengers this plane is the largest in Bombardier's private jet range and was customized with the whole family in mind. It features high-speed WiFi, a living room, kitchen, bedroom, and two bathrooms – all with a flowing neutral cream theme throughout.
Jeff Bezos (Net Worth – $185 billion)
Gulfstream G650ER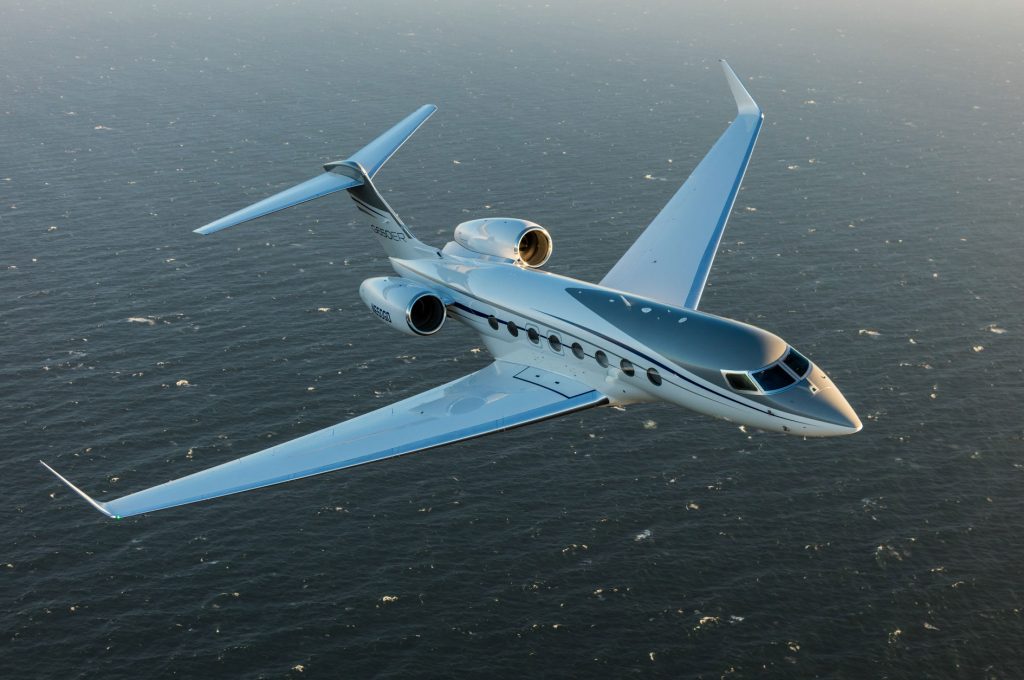 Jeff Bezos is the founder of Amazon and one of the richest men on earth. As the world's largest online shopping company, Amazon is now reaching more than $386 billion in annual sales. The company has several subsidiaries like Whole Foods supermarkets, Audible audiobook and podcast service, and Twitch, a live streaming platform.
Like Bill Gates and Elon Musk, Bezos is a fan of the Gulfstream G650ER, replacing his Dassault Falcon 900EX with a brand new G650ER in 2015. This allows him to fly almost halfway around the world before his jet needs to refuel. With a striking interior made from luxurious leathers, elegant wooden veneers, and handcrafted stonework it's no surprise that this is his private jet of choice.
Its spacious cabin is designed to be the quietest in business aviation. Sixteen panoramic oval windows flood the cabin with natural light and stunning views. It is designed to provide the perfect place for Bezos to eat, sleep and work when flying across the globe.
Private jets without the overheads
While owning a private jet may be seen as the ultimate luxury, for most it is simply not within budget. However, what about accessing the luxury of a private jet without the high upfront cost or overheads for storage, maintenance, and crew. If you want to travel in complete privacy and comfort for a good price, simply get an instant quote today for your trip and let us take care of your every need.