Where else to head in February for top-level entertainment if not to the most romantic place in the world, the floating city of Venice? From the 8th to 25th February Venice Carnival is taking over the city with parades, concerts, markets, and of course Venetian masks.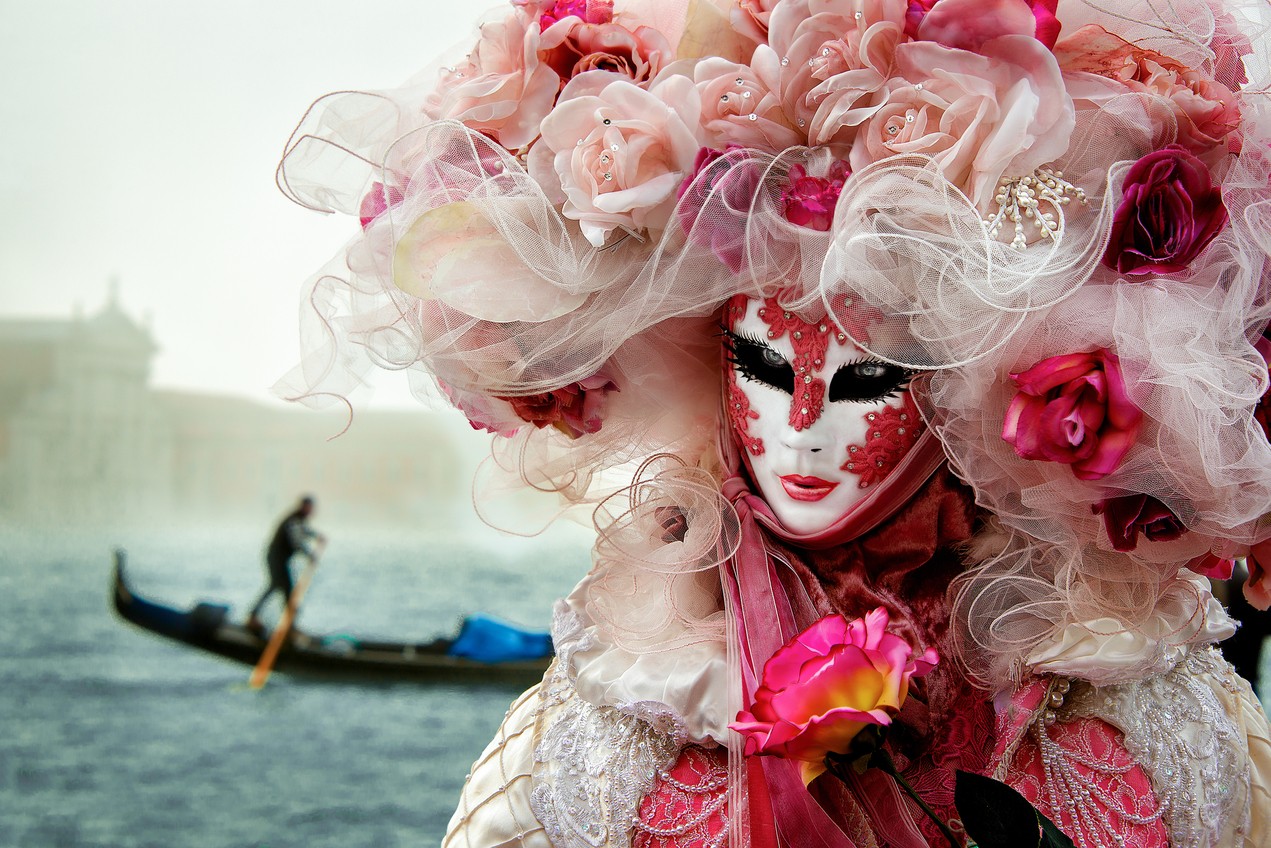 The roots of the Venice Carnival and its masquerade masks goes back to the 13th century. Have you ever wondered where Masquerade masks came from? They were worn to hide one's identity at public celebrations and to symbolise the freedom of speech. A perfect place to have a good time and not have unnecessary attention if you are a public figure.
What's on
Venice Carnival is not only for adults, as entertainment options start at a very young age if you decide to attend with all the family. There is a wide range of events available to keep you entertained; to mention just a few:
Ice Skating
Water Parade of decorated boats
Grand Masquerade Balls
Private Events
Live music and DJ sets
Performances in Opera
Carnival Party Cruise
Flight of the Angel from the Campanile
With over a hundred traditional events, there are also some new events, as the surprise event tailored for Valentine's Day. Whichever event you choose to attend, Carnival is a spectacular festival to immerse yourself in, especially when it's in Venice.
If you have environmental concerns about events of this kind, we have good news for you here as well. In 2020 Venice Carnival is running under the sustainability theme. The mayor, Luigi Brugnaro, has banned the use of confetti and plastic streamers for the duration of the Carnival in favour of durable and compostable alternatives.
If you are interested in attending Venice Carnival 2020, we can take care of your flight details to Venice, so you can make the most of your time enjoying the festival with your loved ones. It will definitely be the most extraordinary holiday or Valentine's of your life.