Looking for your next destination to jet off too? Why not consider one of these beautifully unique places that offer the worlds best hot air balloon rides.
Hot air ballooning is a serene, serendipitous way to travel. Private and VIP hot air ballooning is an exclusive twist on a safari holiday, they can be a special way to spend a romantic anniversary, and the backdrops of each of these unique places make for an unforgettable proposal.
Whatever the occasion, these places are a must if you are considering a hot air balloon ride!
Cappadocia, Turkey
Largely recognised across the world as one of the best places for hot air ballooning, it's no surprise we're putting Cappadocia at the top of our list. As lonely planet says, it is like landing in a different world – as if plucked from a whimsical fairy-tale and set down upon the stark Anatolian plains, Cappadocia is a geological oddity of honeycombed hills and towering boulders of otherworldly beauty. The fantastical topography of surreal rock formations and velvety green vineyards are even more glorious from viewing above.
Best season: Any
Masai Mara, Kenya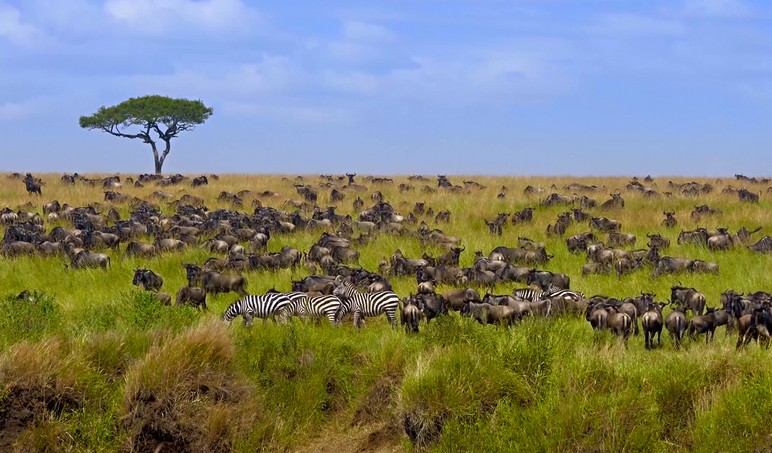 Get a glimpse of the glorious African savanna, and it's wildlife by embarking on a hot air balloon over the Masai Mara National Reserve in Kenya. Plan carefully and visit while the great migration is happening to witness over a million zebras, gazelle, and wildebeest travel through the park in search for food. The migration usually takes place between mid-August and late October.
Best season: Late summer, early autumn
Serengeti National Park, Tanzania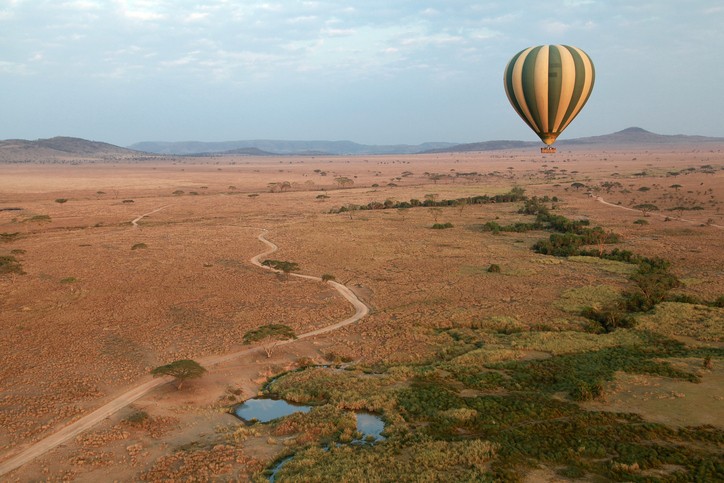 Another great place for hot air ballooning in Africa, the Serengeti National Park allows you to spot lions, hippos, and giraffes wandering through the acacia-strewn plains from a unique point of view. Again, you're going to want to tailor your trip to witness the seasonal wildebeest and zebra migrations from a balloon.
Best season: Late summer, early autumn
Queenstown, New Zealand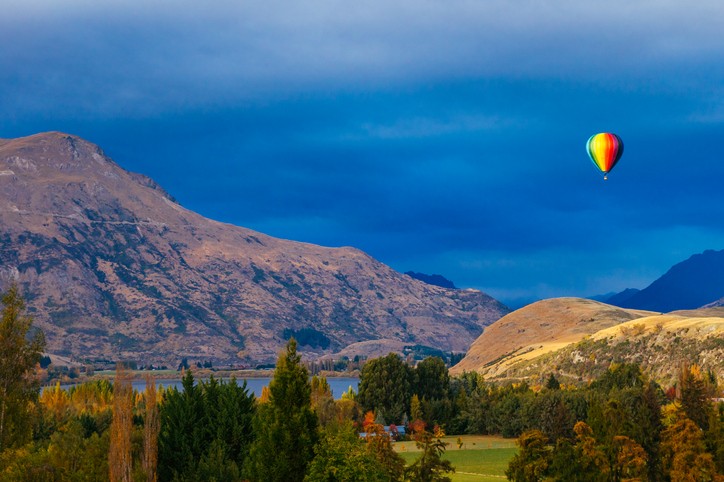 While relaxing in a hot air balloon may not seem to be as hard-core as other extreme adventure activities New Zealand has to offer, it's still one worth doing. As you rise to altitudes as high as 6000ft and drift with the breeze, you will witness quite possibly the best panoramic views of Queenstown and its surroundings – "The Hobbit" filming locations, Southern Alps, Lake Wakatipu, The Remarkables mountain range, NZ's finest golf courses and much, much more.
Best season: Summer (Winter in the UK)
Napa Valley, California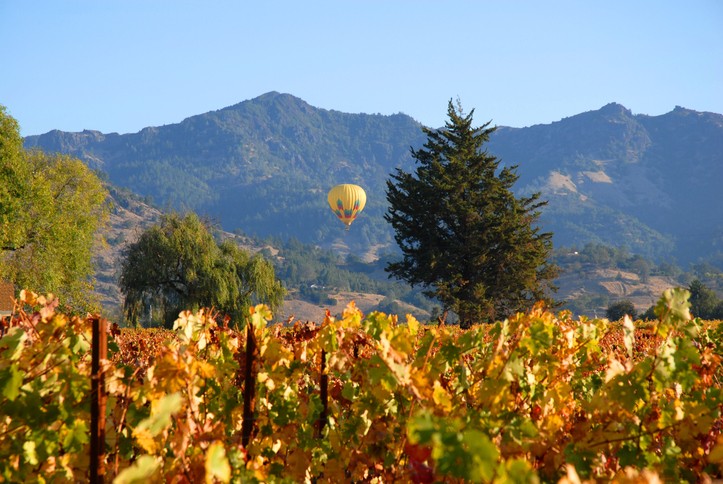 If you can squeeze in a few hours between the wining and dining, a hot air balloon ride in Napa Valley is a spectacular way to see an entirely different perspective of the rolling hills. To the North you can spot St. Helena, to the west you can see the Mayacamas Mountains, and if you're lucky and catch a really clear day, you can spot San Francisco to the southwest.
Best season: Early Autumn
Château-d'Oex, Switzerland
Beautiful all year round, the Château-d'Oex is nestled in the heart of the Swiss Alps surrounded by medieval, fairy-tale villages. Soar above the mountain peaks for a unique view of the Alps not normally seen. Arguably most picturesque at the height of winter, this is something you might want to consider on your next ski holiday!
Best season: Winter
Atacama Desert, Chili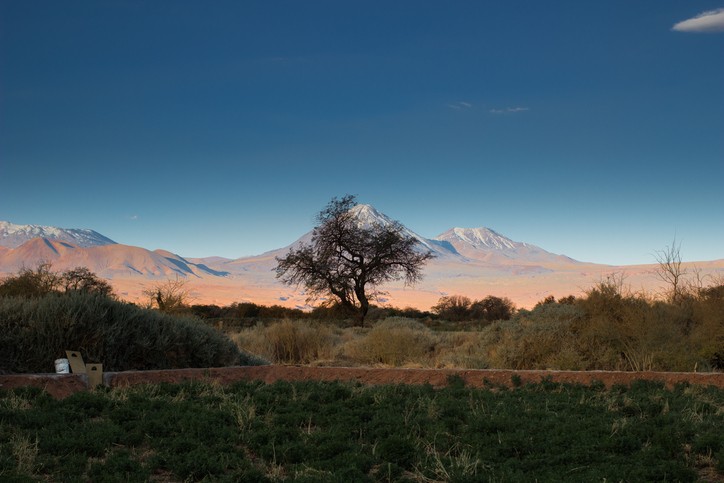 Soar over the unending sand dunes of the Atacama Desert as you watch the sun break the horizon. Hot air balloon trips only began in 2016 in this area, so soak up the drama of the desert from above, knowing that you are one of the few in the world who have seen the amazing sights. To avoid extreme temperatures, we recommend going between September-November or March-May.
Best season: Spring and Autumn
The Outback, Australia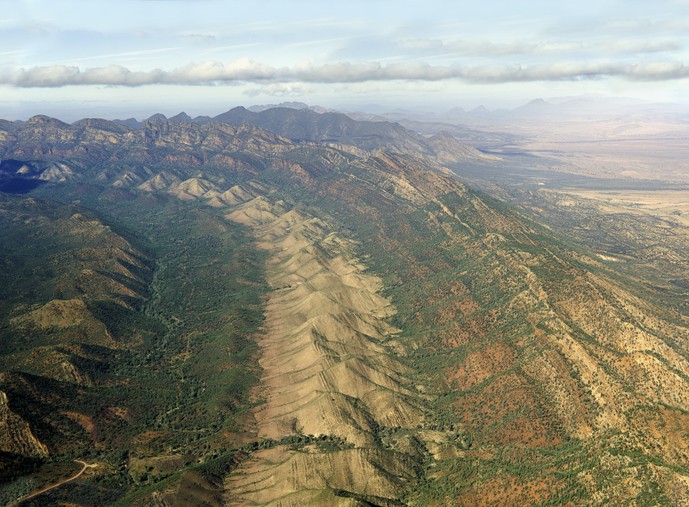 Due to the inaccessibility of the outback, a balloon ride is a great way of getting a glimpse of Australia's remote areas. There are several tours you can do from different areas around the country. Soar over prehistoric river systems, vast tracks of cattle country, and a birds-eye view of wildlife in the infinite space of the red desert. This is a great way to see the outback in a way you never would before!
Best season: Late summer (late UK winter)