Flying private, as the word suggests, is a much more seamless experience than flying with a commercial airliner especially when it comes to airport security. If you value convenience and expedience, professional and discreet services, then travelling by Private Jet is for you.
Forget about endless queues, dodging through chaotic airport crowds, and having to take off your shoes at security. When you fly Private Jet Charter, you get to skip all the unnecessary stress and annoyance in your journey.
To help you set the right expectations for security procedures with most private jet charters, let's take a look at the top 5 frequently asked questions.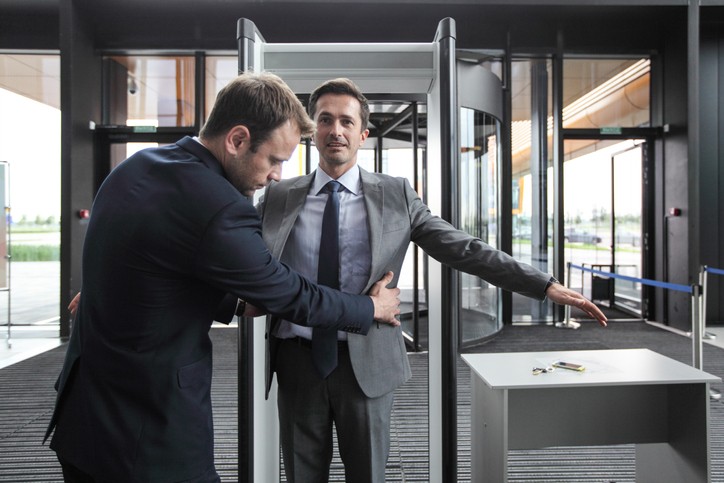 Do private jet travellers have to go through security?
Yes, however, unlike with commercial airliners, you would go through private jet terminals (FBOs) allowing you to board very quickly. That doesn't mean it is less secure. You will be personally escorted through a private terminal and will find that customs and immigration processes are swift and secure.
TIP: If additional colleagues, family members or pets joins you last minute, they can proceed up to the departure, providing they have all the required documentation at hand.
Do I need an ID when flying private?
Yes, depending on the destination an ID, Passport or Visa would be required. We take our customers confidentiality and discreet personal security measures seriously, so you can trust your details will be safe.
TIP: Your ID or Passport details will be collected upon booking and submitted to the operator in advance of the flight, who will have cleared them with national border authorities. This ensures a quick and smooth boarding process.
How far in advance do I need to be at the airport when flying on a private jet?
Depending on the airport, it can take between 5 to 30 minutes from arrival to boarding. We know how valuable your time is, therefore Private Jet Charter® flight advisors will keep you updated on the specific time estimates.
TIP: Private flight revolves around you, not the aircraft. If flying private for the first time, be aware that you don't have to turn up in the main terminal "fast track" security clearance, but rather to the executive jet operator's private terminal.
What are the luggage restrictions on a private jet charter?
Your luggage will be scanned quickly as there are no lines to wait on. Private flights are designed every step of the way to save you time and board you smoothly. The amount of luggage depends on the size of the aircraft and the number of passengers. For a small jet – 2 per person in Gulfstream – the baggage hold can have up to 20 large suitcases.
TIP: You are not restricted in your luggage allowance, so you can take your favourite shampoo or cream without having to think about the liquid item sizes.
Can I take an important phone call on a private jet flight?
There is a good Wi-Fi signal and a satellite flight phone. This is one of the many benefits of flying with Private Jet. No one is looking at your PC screen or listening to the confidential phone conversations. You can be productive in the air or switch off from the work environment and indulge in VIP onboard service.
TIP: Safety is the primary consideration, but Private Jet Charter®'s focus is on VIP customer service. Certain flexibility around mobile phones can be expected.
Do these rules also apply to empty leg flights?
Yes, all of the above applies to all travelers using our empty leg flight services.  Rest assured that you will receive the same seamless experience as well as the highest level of security and, of course, VIP attention as our regular flights.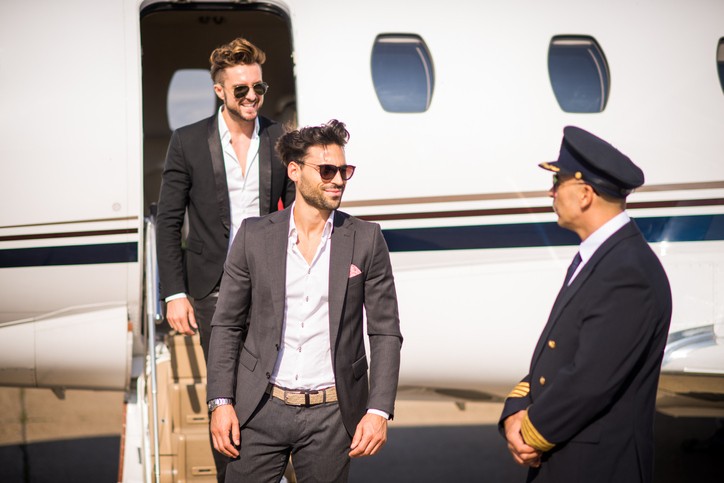 Don't see your questions or want more information? Get in touch with us using the chatbox on the Private Jet Charter® website or give us a call at +44 (0) 208 897 8979. One of our experienced team members will be ready to help.
Private Jet Charter® provides the highest level of security, VIP attention and less time in the air. Find out more about our Membership, or book your next flight on our 24/7 line +44 (0) 208 897 8979.