Looking for an excuse to jet away from the cold winter weather? We've got the perfect excuse – the 32nd Miami Yacht Show!
When: February 13 – 17, 2020
Thu, Feb 13 – Sun, Feb 16: 10am – 7pm; Mon, Feb 17: 10am – 5pm
Where: One Herald Plaza, 33132 Miami Beach, United States
The in-water display of new and pre-owned vessels makes up the prestigious half of Miami Boating Week, showcasing the world's most extraordinary and uniquely designed yachts and superyachts from the world's foremost custom boat builders.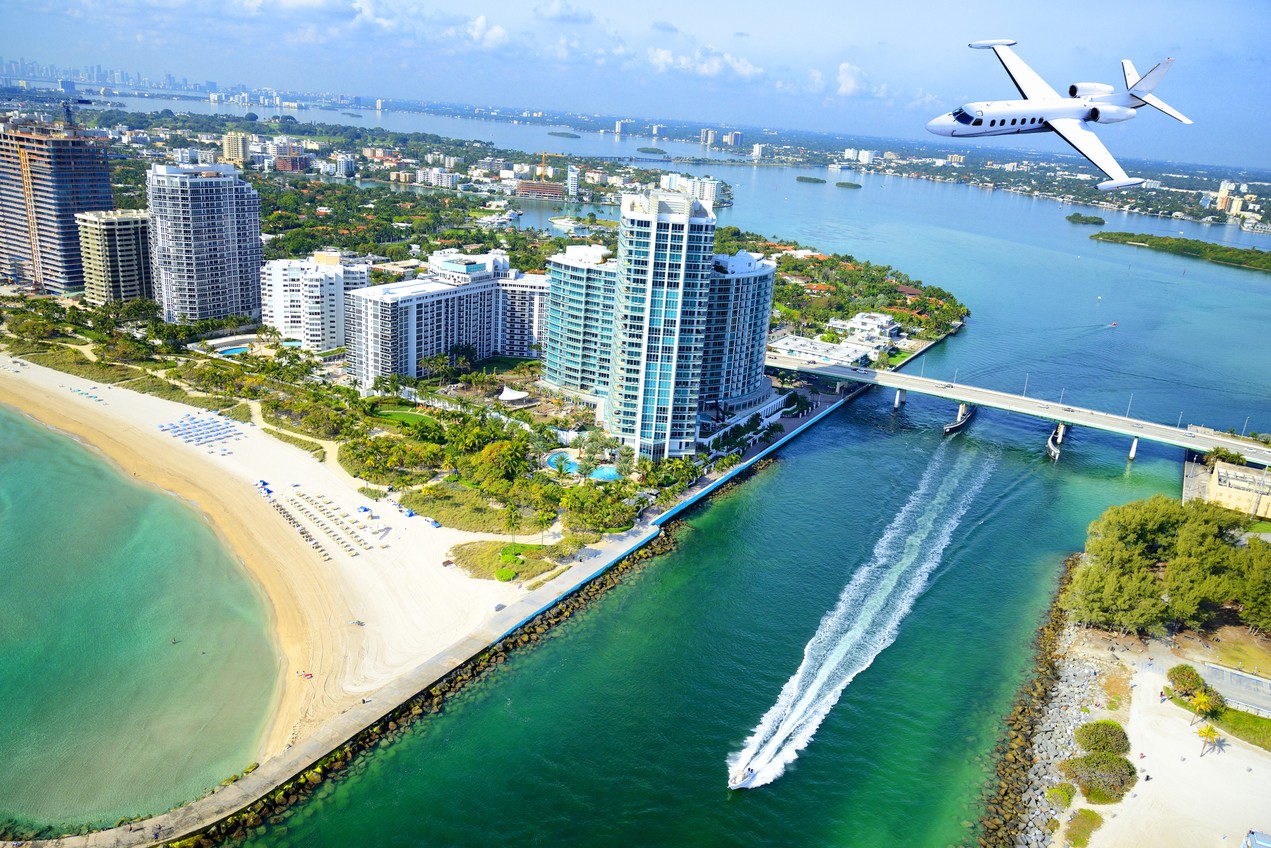 This year the Miami Yacht Show will be docking at its new location, One Herald Plaza, just north of Downtown Miami where the Venetian and MacArthur Causeways connect to South Beach. This location offers more land space to expand VIP lounges and add entertainment, and also makes it easier for you to get to the second half of Miami Boating Week – the Miami International Boat Show. Now you will be able to get to and from each event by the water. You will have plenty of transport options – from water taxis to private yacht charters.
This year you'll find over 400 extraordinary yachts and superyachts, including names like Riviera Yachts, Invictus Yachts, Horizon Yachts, Majesty Yachts from Dubai and many more. Miami Yacht Show will also showcase more than 15 brand new must-see yachts, including the U.S. debut of Australia's SilverYachts' 278-foot Bold, the show's largest and newest ultra-luxury superyacht.
At the lesser-known secondary location, The Miami Yacht Show also boasts a collection of 60 show-stopping superyachts on Watson Island at the Island Gardens Deep Harbour Marina, which can accommodate yachts of up to 400 feet. You don't want to miss these beauties!
The Miami Yacht Show is a longstanding February tradition in Miami—and for good reason. It's the perfect time of year to enjoy Miami's mild winter sunshine and stroll the docks gazing at gorgeous yachts. Whether you're here to buy or simply to get ideas about what you want to buy, it's a fun-filled outing with something for everyone. With its new location at One Herald Plaza, it also positions attendees at the doors of Art Wynwood, the city's premier winter contemporary art fair.
Private Jet Charter is your one-stop-shop for Miami Boat Week
Private Jet Charter offers chartering to and from, and all-around Miami – whether that be in the air or on the water. Our global fleet is accompanied by our lavish range of yachts and superyachts.
Contact one of our team today and we can sort out your flying itinerary and set you up with the perfect yacht charter for an unforgettable Miami weekend.
+442088978979