While you may not live the rich and famous lifestyle daily, there's no reason you can't treat yourself to a luxury vacation. Fortunately, there are numerous ways to enjoy some of the locations and perks enjoyed by celebrities without breaking the bank.
There are always small things you can do to make your vacation feel more special. If you're planning a trip and want to feel like a celebrity, here are tips and tricks for traveling like a celebrity.
1. Leave the Stress Behind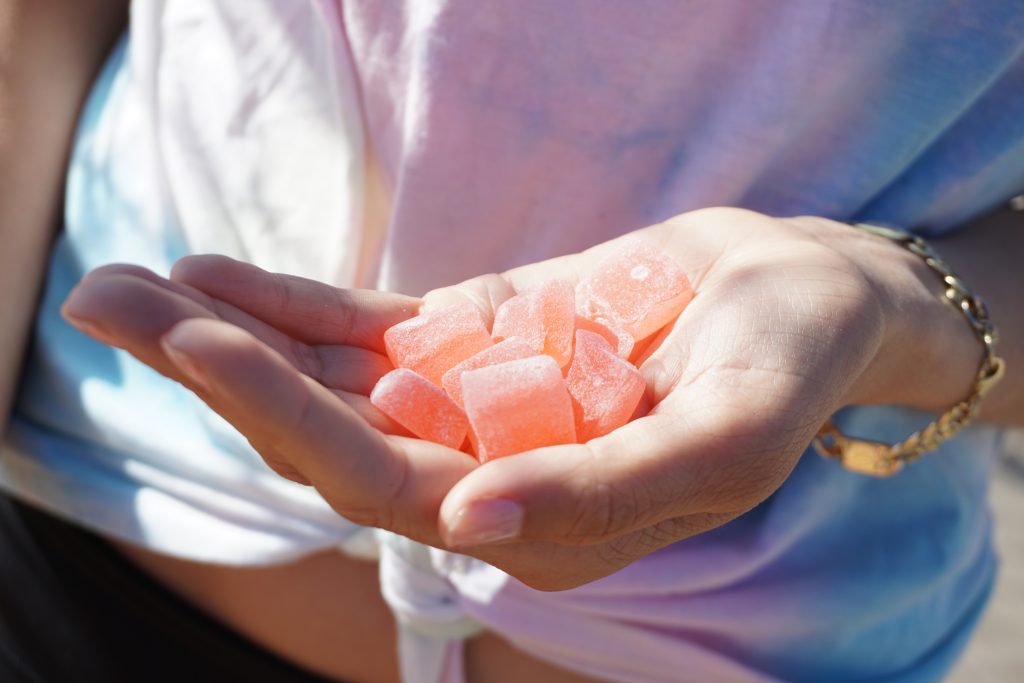 Nothing ruins a vacation like stress, and one of the many benefits of celebrity is the number of things you don't have to worry about when it comes to taking care of yourself. Finish up any outstanding tasks before you leave, and don't leave any tasks for yourself to worry about when you return home.
You can also use CBD gummies to help with stress relief. CBD Gummies may help prevent or treat certain stress-related mental health conditions by dampening the stress response and protecting against chronic stress. Take advantage of every opportunity to keep your mind on your trip and on treating yourself.
2. Pack Light for Easy Travel
Pack light and smart. Only bring what you need for the trip. Choose a small suitcase or backpack and pack only a few clothes and personal items.
Light luggage is easier to transport, and you spend less time at the airport checking in. Furthermore, even if your luggage is lost, you won't lose much of your belongings.
3. Allocate a Proper Budget
Make sure you go to a place where you can spend comfortably and will stay within your vacation budget. The cost of living in destinations such as Europe and Australia, for example, is known to be higher than in neighbouring Southeast Asian destinations. To avoid overspending, save enough money for your flight, food, hotel, and other expenses, and keep track of your budget.
4. Treat Yourself to Luxury Accommodations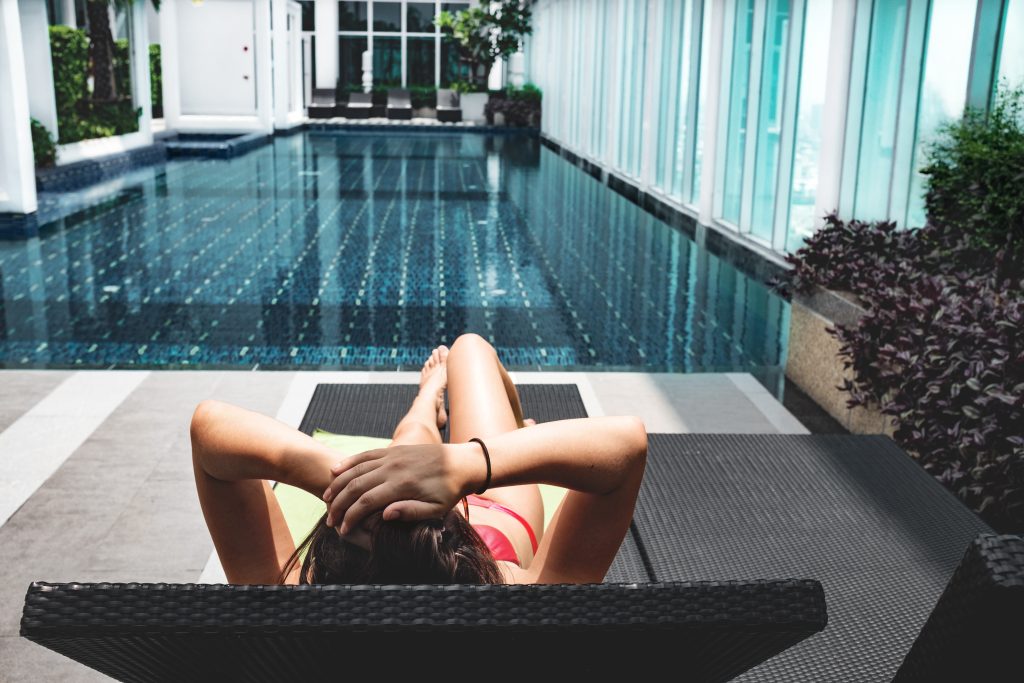 The destination and activities you participate in may be the focus of your trip, but there's nothing like returning to a well-designed hotel room full of amenities at the end of the day. Why not look for a hotel that has a pool, a spa, or other relaxing amenities? That way, even if the weather changes or you have to stay in, you'll have plenty of activities to choose from and still have a great time.
5. Make Your Flight Comfortable
You may not be flying in a private jet like most celebrities, but you can make your flight almost as pleasant. Bring a scarf, a travel pillow, an eye mask, warm leggings, and noise-cancelling headphones.
Isolate yourself from your surroundings and ride comfortably for the duration of the journey.
6. Watch Travel vlogs
To get the best tips, explore YouTube and watch travel vlogs. Through travel videos, you can get ideas and find specific places you want to visit and see their pros and cons. Vloggers also recommend hidden gems that you should visit.
7. Don't be Afraid to Try New Food
Taste the exotic dishes prepared by the locals. Refrain from depriving yourself of or limiting yourself to bags of chips. However, first, inquire about each meal's ingredients and ensure they are safe.
8. Jetset in Style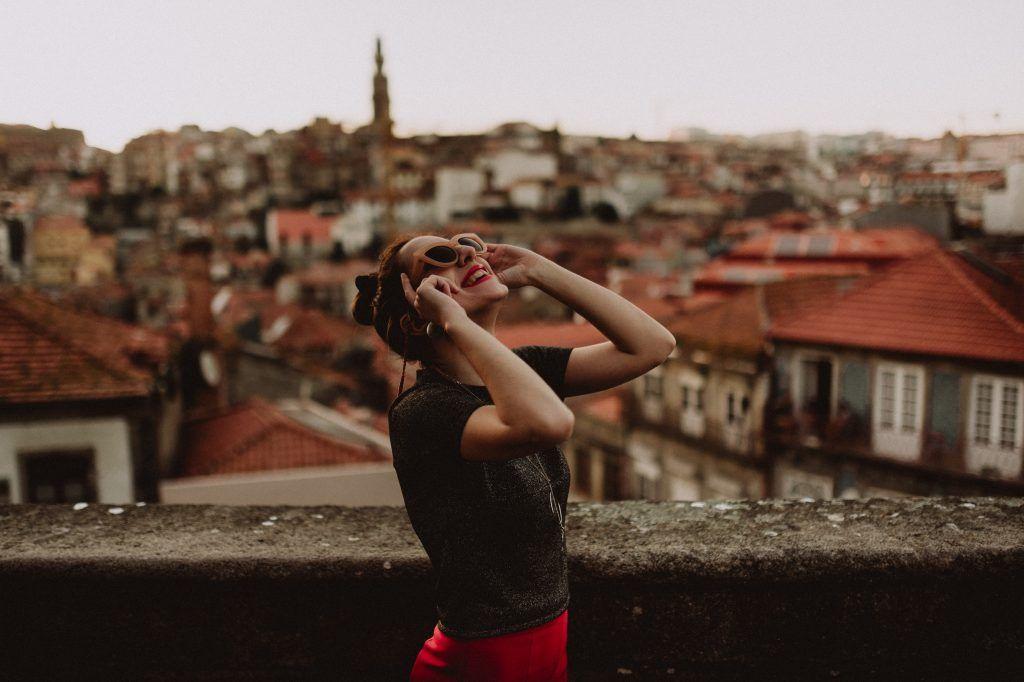 People used to get dressed up before taking a flight in the past. Most people nowadays travel in their pajamas or an old t-shirt. However, celebrities know they will be photographed wherever they go. So, before you leave, spend some time planning a fashionable outfit.
9. Book Early and Look for Deals on Top Destinations
You may believe that some more expensive destinations are out of reach for those with a lot of money. But, to be honest, that is not the case. With so many discount travel sites, you can find some of the world's most expensive and well-known hotels with vacancies at drastically reduced prices. Another great way to experience a place you might not usually be able to afford is to visit during the off-season.
Significantly, given that you are unlikely to be a celebrity, you should consider purchasing travel insurance. Travel insurance can protect you in various ways when you're on vacation. Medical expense assistance, refunds for flight cancellation fees or trip cancellations, travel delay expenses, baggage loss or theft, and loss of travel documents or money are all available as policies. Nobody wants to think about a trip going wrong, but it's essential to be prepared to compare travel insurance prices.
10. Consider your Interests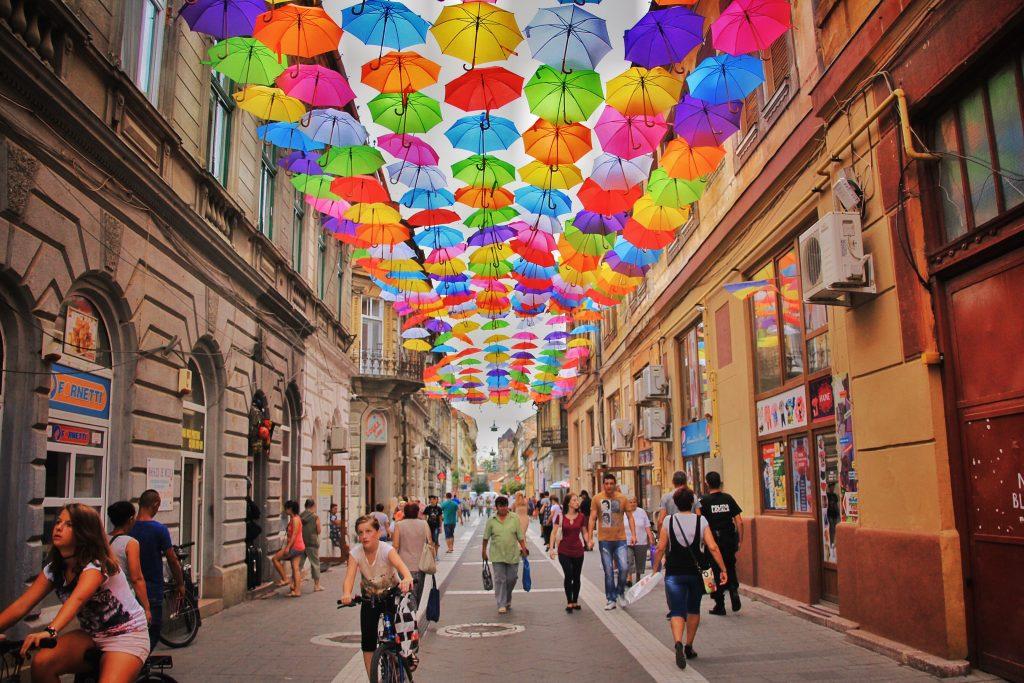 Don't travel just for the sake of traveling. It would be best if you were interested in the country's culture when deciding on a destination. If you enjoy anime and Japanese cuisine, you should make your first post-pandemic international trip to Tokyo or Osaka. If you are interested in Greek Mythology, art, and architecture, you should save up for a trip to Greece.
Bottomline
While most of us are unlikely to become famous, you can still treat yourself to a life of luxury when you travel. You can live like a queen or a king for a short time with careful planning, some savings, and a commitment to treating yourself well. Instead of cutting corners on a budget vacation, save and go all out on your next trip. There's no reason why you can't feel famous as well.