Gulfstream Aerospace has recently unveiled their newest jet – the G700. Combining features from the G650ER and G500/600, the new G700 has a range of at least 7,500 nm, up to five living areas with 20 large, G650-size windows.
The two first-test aircraft have already come off the production line and are now undergoing several months of ground tests. The first planned flight is looking like it will be in the first half of next year, with a full-service G700 expected to follow in 2022.
"This will be the largest airplane we've ever built. It will have the widest, tallest, and longest cabin in the industry. The G650 set the bar… the G700 is another game-changer."- Mark Burns, Gulfstream president.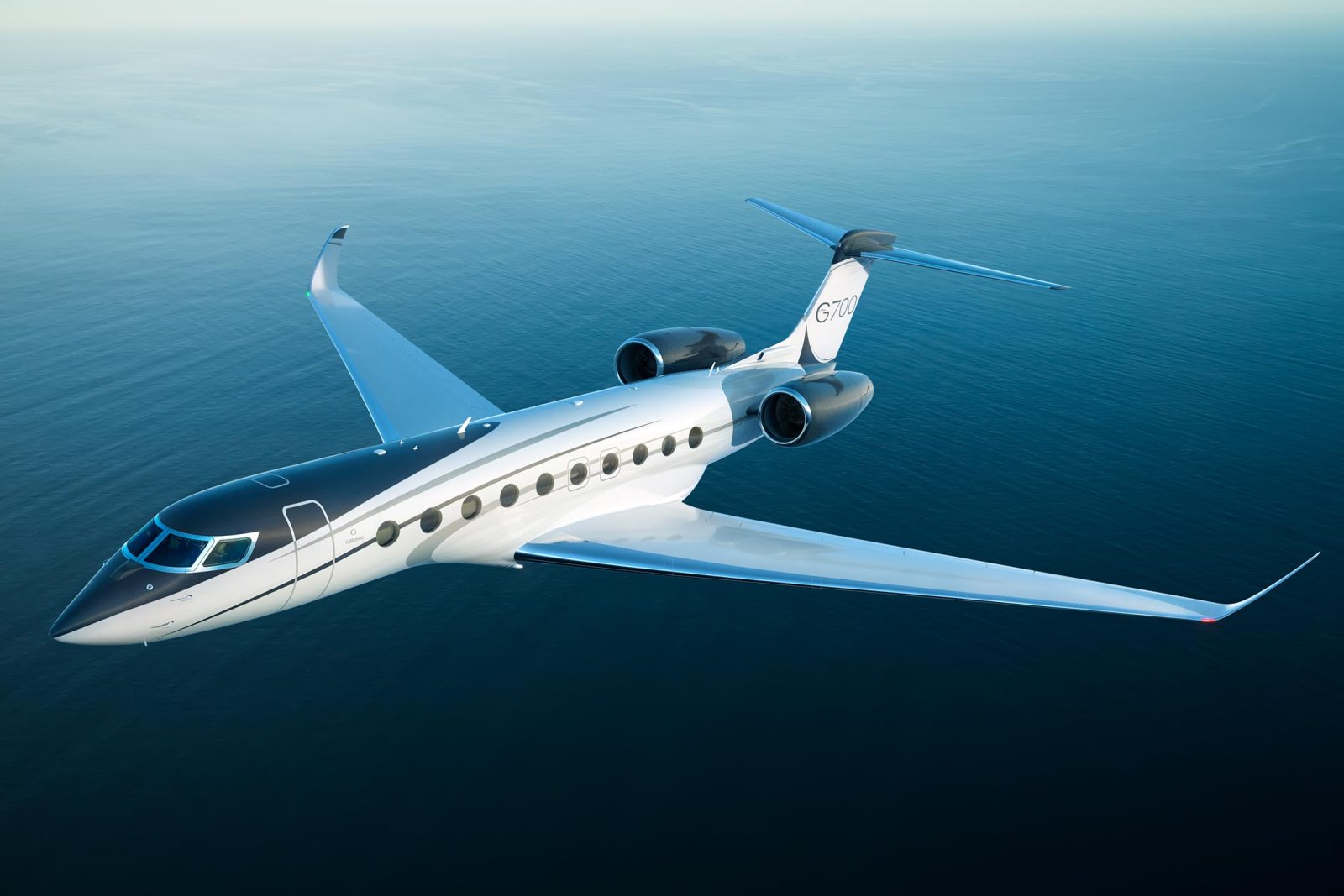 Highlights
Spacious with up to five living areas
Jet ConneX Ka-band Wi-Fi
Fully equipped kitchen – Gulfstream boast that you can bring a chef on board to cook from scratch
Twenty panoramic oval windows – the largest in business aviation
Window in the en suite lavatory – a first for Gulfstream
40in 4K TV screen
True circadian lighting simulating sunrise and sunset
Sleeps up to 10, maximum 19 passengers
The G700 is a 10-foot stretched derivative of the G650, with the same wing, nose, and Symmetry Flight Deck™. The new tail, newly-designed Gulfstream winglets, high-thrust Rolls-Royce Pearl 700 engines, and its cabin mock-up are what really make it a whole new aircraft.
Space, comfort, and luxury are what the G700 cabin is all about. The first of the five sections include a forward lavatory, storage area, three-person divan, and an ultra-gallery that has a 10-foot countertop, large fridge, microwave, conventional oven, and storage for tableware, food, and drinks.
The second section offers club-four seating with new seats that improve comfort. To make it even more amazing – they are available in a number of fabrics, finishes, and firmness levels.
Next is the entertainment zone. A three-seat divan sits opposite a pop-up 40-inch 4K flat-screen TV. Complete with an immersive 3D sound system that turns the sidewall panels into speakers, you'll forget you're even in an aeroplane!
Moving to the fourth section, we enter the dining area, which is configured in a club-six layout with a quick-deploy table that spans the entire cross-section. The table also includes a hidden, built-in wireless charger that allows passengers to recharge their smartphones simply by placing their devices on the table.
Next, we move into the master bedroom with a full-size bed and dresser, including an en suite lavatory with a toilet and a vanity opposite that has floor-to-ceiling storage closet. A rear door in the aft lavatory allows in-flight entry to the 195-cu-ft baggage compartment, which can hold up to 2,500 pounds.
Needless to say, we can't wait to add this one to our global fleet.