There's nothing more Christmassy than a European Christmas market.
Make the most of this magical time of year. With Private Jet Charter, you can go for a festive romantic escape and still be back for the family Christmas dinner.
From twinkling lights to scrumptious food & mulled wine, we find it hard to pick just one European Christmas market that is worth the trip. That's when we thought to ourselves, who says we have to pick only one??
Tour around Europe and visit the top European Christmas markets with Private Jet Charter. You can, of course, pick your itinerary, but we would recommend that the following 5 are definitely on your list!
Tallinn Christmas Market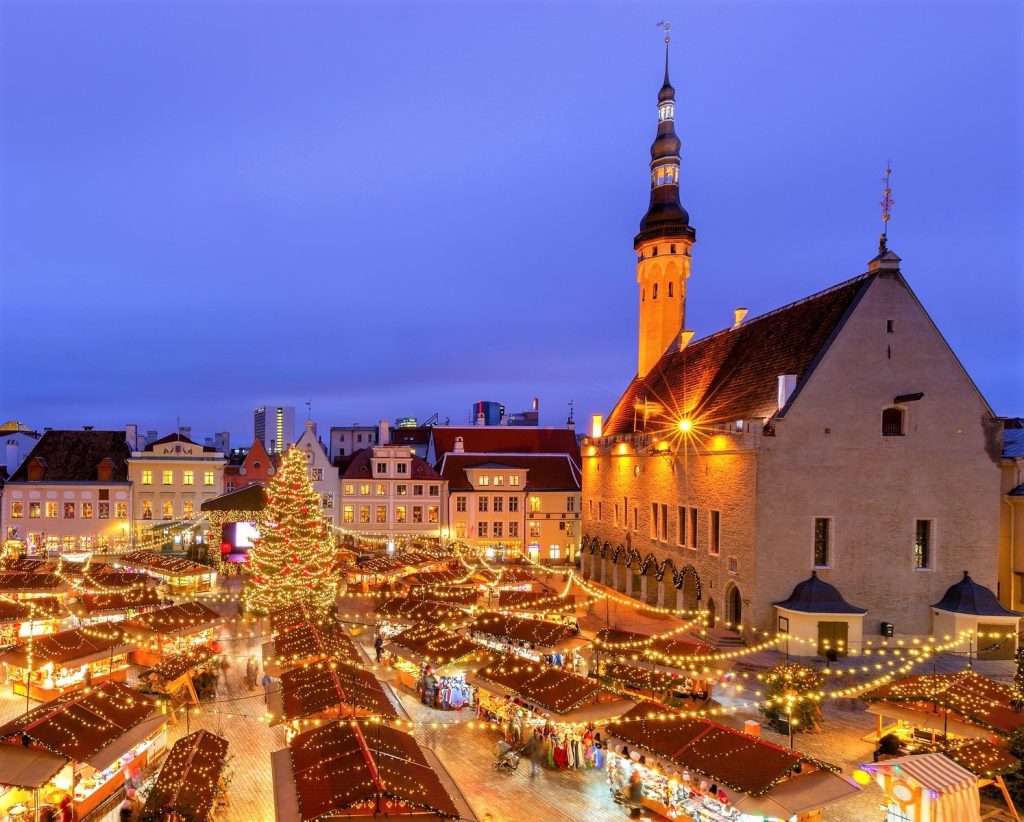 According to European Best Destinations – Tallinn (Estonia) is a No.1 Christmas Market destination when you are considering where to catch a festive spirit. With Tallinn being in the north of Europe, if you're lucky, you may experience some snow as well.
Having been elected several times as one of the best Christmas markets in the world, Tallinn Christmas open-air festive-season market will delight you with high-quality handicrafts, winter accessories and sate your hunger with Christmas roasts and gingerbread. All of this and more in the cosy medieval location of the old town.
Budapest Christmas Market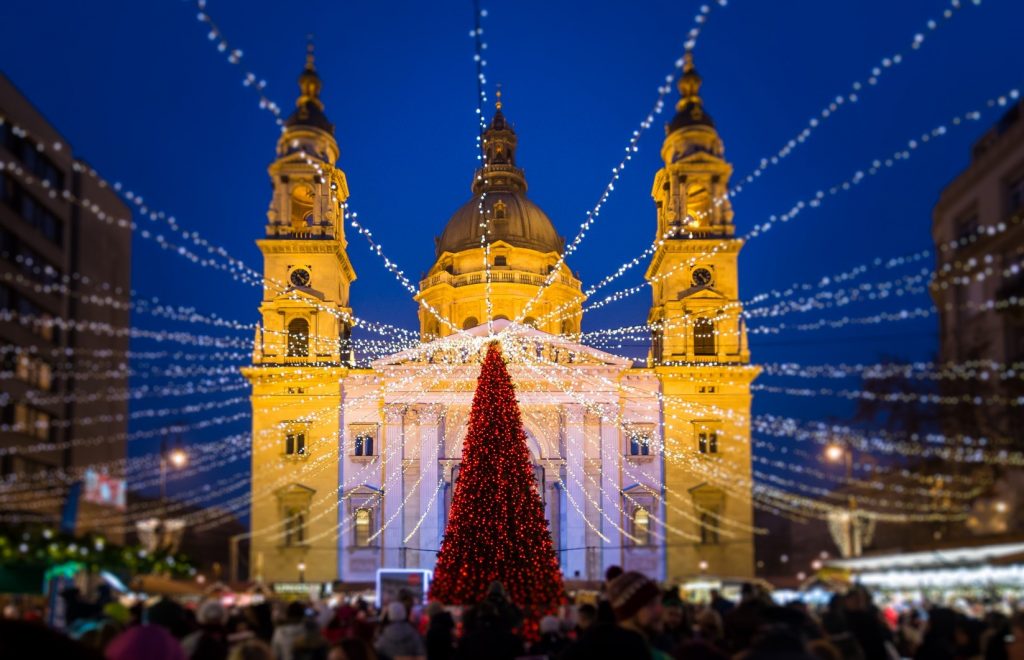 By choosing Budapest (Hungary), you will experience authentic Hungarian folk art and Christmas traditions. Feast on mulled wine, Hungarian pastries and range of fish dishes in the markets at the Basilica, all the while soaking up the relaxed, friendly atmosphere listening to the Christmas concerts on the stages of the markets.
And why not include a visit to the famous open-air thermal bath – Szechenyi Baths. Or if you prefer some fun – an ice-skating rink that surrounds the Christmas tree is also available.
Prague Christmas Market
Christmas in Prague (Czech Republic) is an all-time favourite Christmas destination in Europe with an Old Town Square. Prague Christmas markets are filled with brightly decorated wooden huts will spoil you with local handicrafts and festive local food.
Somehow the Prague Christmas market has all of the classical lists of things to indulge in and yet feels much more intense than the others. Every year there is a different theme to the Christmas market, last year it was "Fairy tales", but the 2019 theme is yet to be announced.
For additional entertainment, you can consider visiting the National Theatre and Opera.
Vienna Christmas Market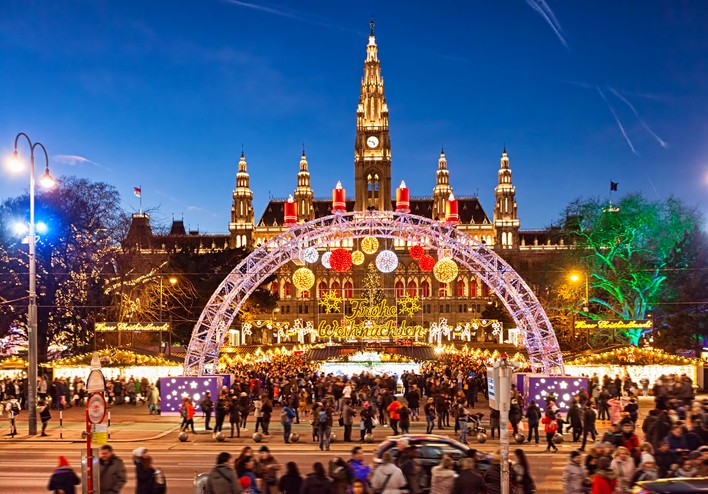 There are many different squares around Vienna (Austria) that are offering festive markets, but we would like to showcase one of the most impressive on Rathausplatz, located in the square in front of the town hall and opposite the Burgtheater. It has around 150 sales booths offering culinary treats, confectionery and warming drinks; from traditional roast chestnuts to Christmas punch.
Festive trees in City Hall park are alive with the Christmas spirit, and a special attraction for couples in love is the tree of hearts, while the adjacent park is full of Advent surprises and ice-skating trails.
Helsinki Christmas Market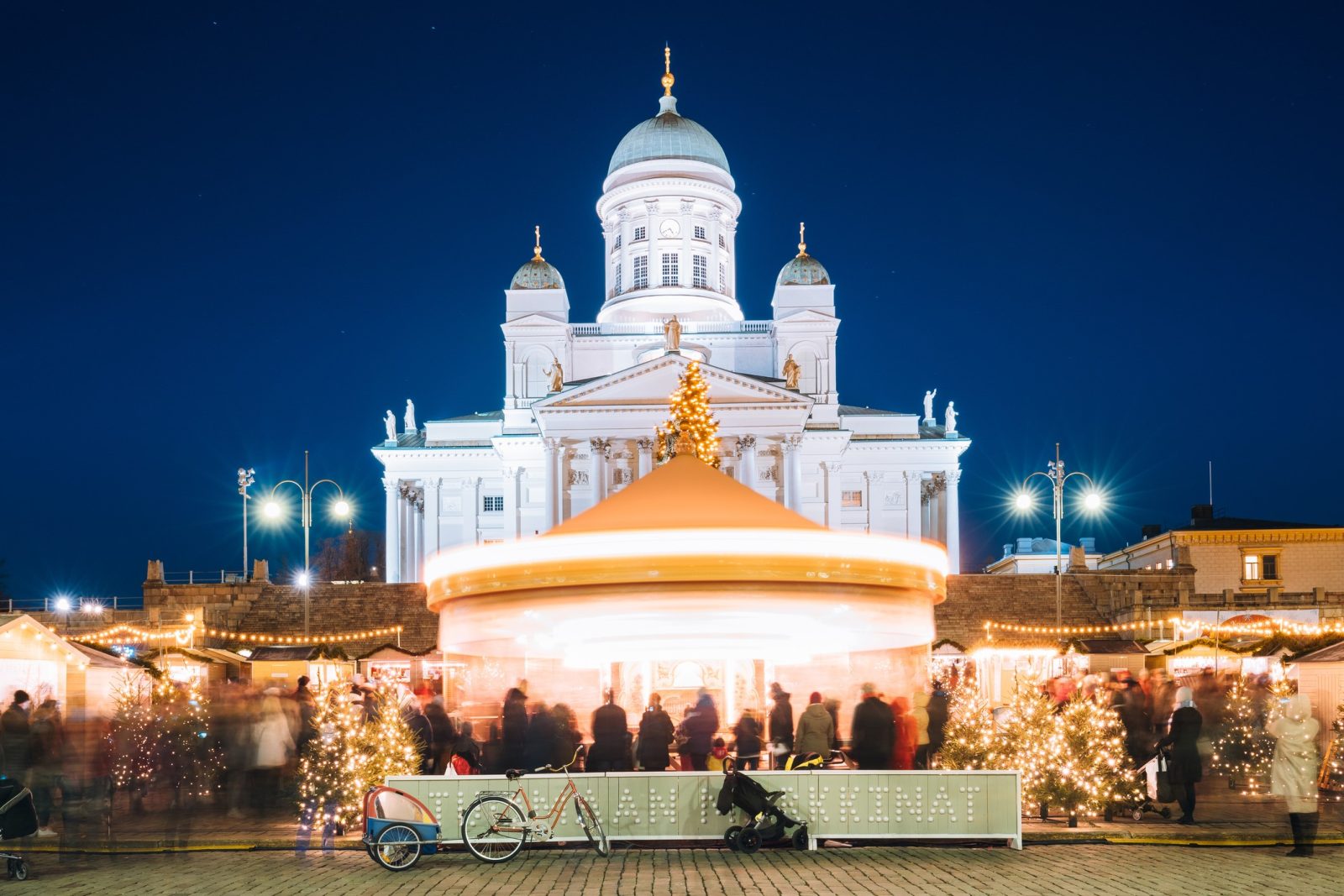 Tuomaan Markkinat Christmas market in Helsinki (Finland) provides a good mix of contemporary and traditional. Visitors can expect the unexpected, as you can see some quirky things, like holiday outfit contest for dogs or play bingo for a vegan ham, and not to be missed classics like Christmas carols and illuminated market stalls with good old mulled wine.
To feel more Finnish, why not to relax in the wood-heated sauna in the middle of the market in Senate Square.
Charter a Private Jet
Alternative Christmas markets and destinations are available upon your request. Get in touch with our 24-hour support team and receive a personalised quote or call +44 (0)208 897 8979 and enjoy a festive escape with Private Jet Charter.
If you have chartered with us before, make sure you take advantage of Diamond Rewards – it's a great way to get more presents under that Christmas tree.