The current coronavirus (COVID-19) outbreak, which began in December 2019, presents a significant challenge for the entire world. Commercial air travel has undoubtedly taken the biggest hit with Flybe even going out of business in the UK, and Italy going into complete lockdown.
While many travellers are experiencing travel disruption and cancellations from commercial airliners, not everyone is putting their travel plans on hold. Private flights are in higher demand as they are proving the best way to avoid COVID-19 when travelling.
That being said, private jet operators are taking many precautions to keep passengers and crews safe. For example, all the aircraft that are chartered from operators have been deep cleaned with an industrial anti-viral disinfectant, which gives lasting protection, while also being disinfected between each flight.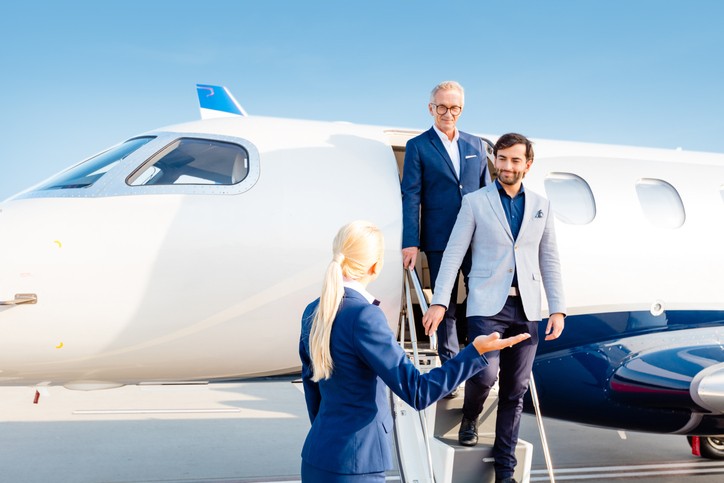 Additionally, each aircraft is equipped with a protective healthcare and sanitary equipment kit for passengers and crew, 'should it be required'. The health of crew members is being monitored very closely, including temperature checks before every flight.
What you can expect from Private Jet Charter in times of COVID-19 outbreak:
Expect flight and quote processing times to be slightly longer than usual as our scheduling and flight planning teams' review all of the current details
In certain areas, such as 'red zones', the crew may be wearing a mask or taking extra precautions such as keeping the flight deck door shut during the flight
Flight restrictions can be imposed at any time by relevant regulators and governments; therefore, flexibility in your travel times and destinations must be considered
As the situation continues to evolve, additional complexities may arise. At all times, we will ensure precautions and safety measures as well as maintain the latest regulations for our customers and flight crew. We will do our best to communicate any changes as timely as possible.
You can submit flight requests online or call us 24/7 at +44 208 897 8979