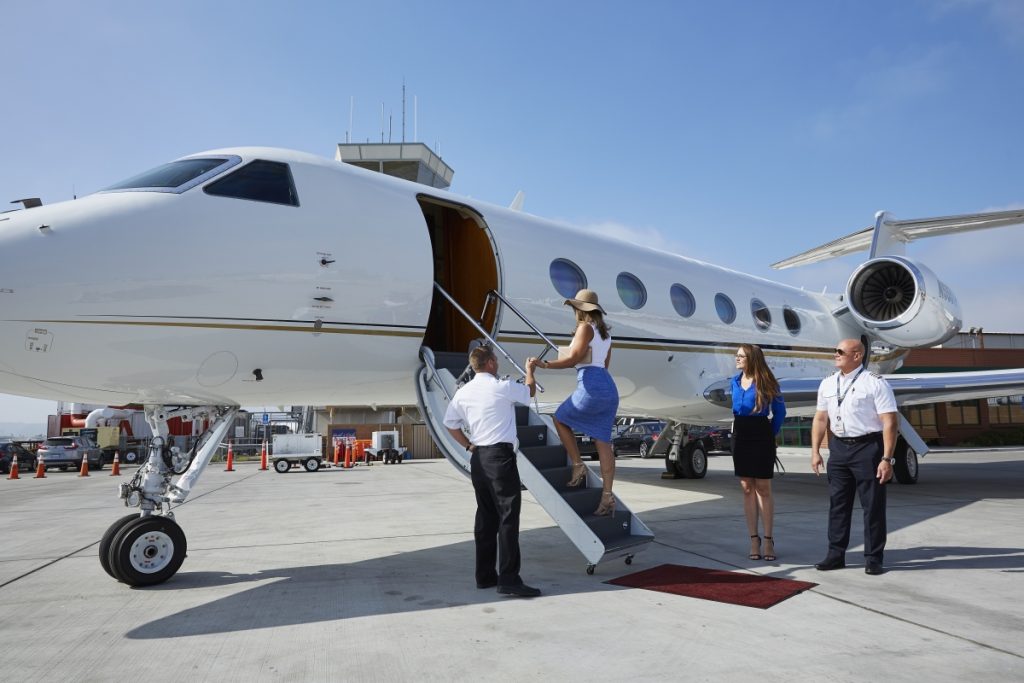 Did you know there are over 4000 airports in the US that handle private jets? While some are large international airports in major cities, others are exclusively non-commercial small-scale airports in remote areas. So while flying by private jet is certainly a luxury, the choice of flight paths can be overwhelming. That's why we have curated a list of seven of the very best airports across the country, allowing you to concentrate less on planning the journey and concentrate more on enjoying it.
Teterboro Airport (TEB)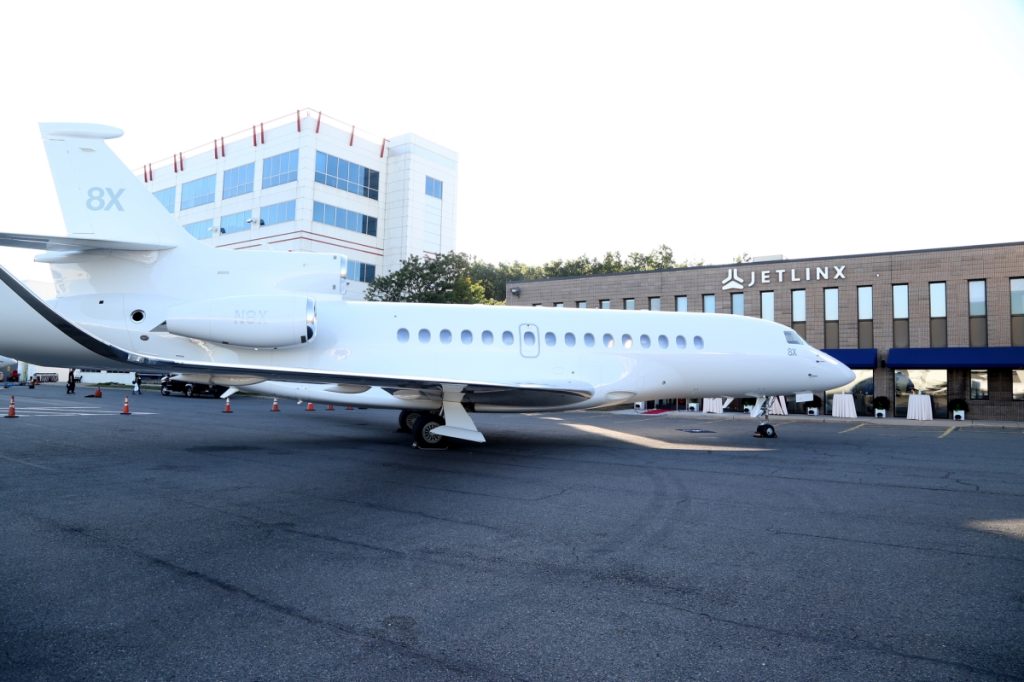 Located just 19 km (12 miles) from Midtown Manhattan, Teterboro Airport is strategically located to offer the quickest possible commute out of NYC via private jet. Since Teterboro does not handle scheduled commercial flights, passengers traveling through this airport are guaranteed discretion and ease upon their departure or arrival. With four Fixed Base Operators on hand to handle everything from baggage handling to car rental and even restaurant reservations, the airport ensures your onward journey is simple and smooth too.
Washington Dulles International Airport (IAD)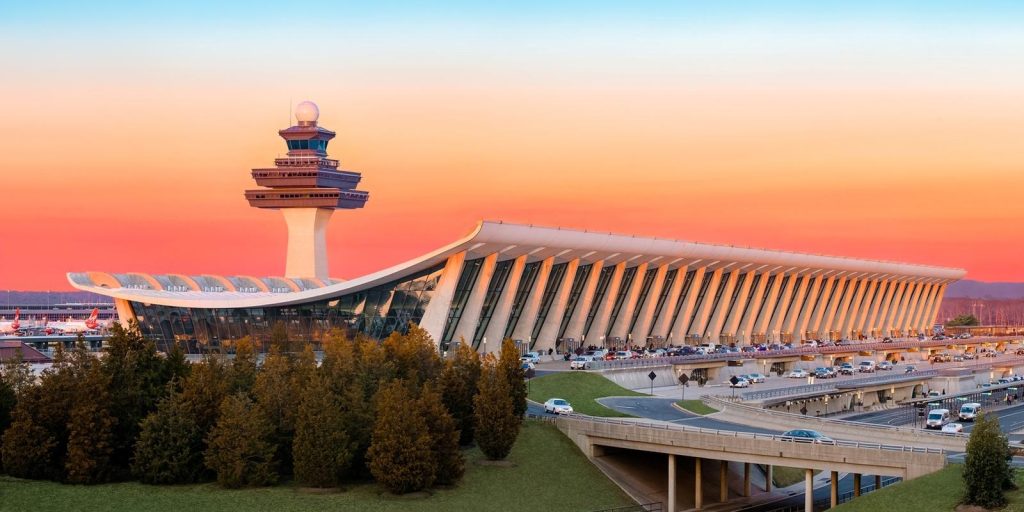 Offering flights to and from 131 cities worldwide, Washington Dulles International Airport is one of the US's most well-connected airports providing a private jet flights service. So if you feel like getting away for a while, Dulles is the airport to fly from. Situated just 42 km (26 miles) from Downtown D.C., it's possible to travel from your private jet to that important meeting on Capitol Hill in under half an hour too.
Palm Beach International Airport (PBI)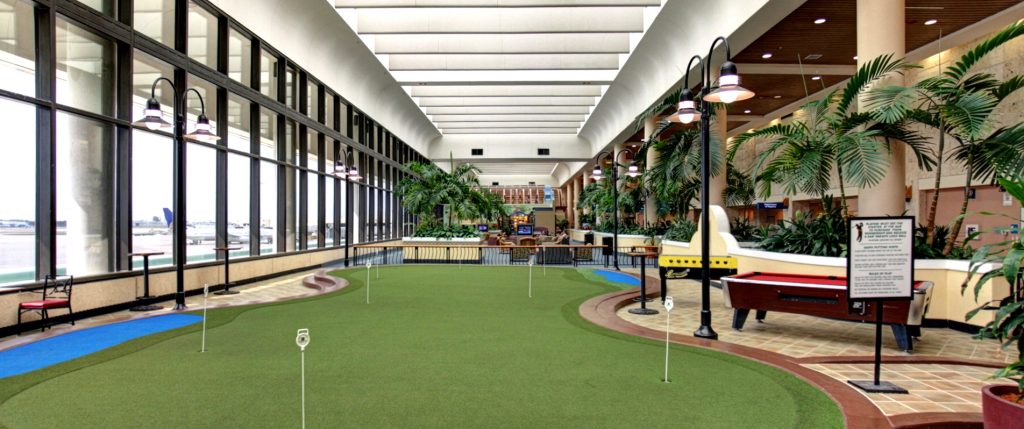 Palm Beach International Airport was awarded the title of '7th Best Airport in The US' by Conde Nast Traveler's 2021 Readers' Choice Awards, making it the preferred airport for those traveling to the Miami area. One of its greatest vices is the fact it takes just 15 minutes to go through security and get to the gate, so it's pretty hard to miss your flight if you're cutting it fine! The mini-golf course, lactation suites for breastfeeding mothers, mini pet parks, indulgent spa, and decked-out business lounge are all just added perks.
Chicago Midway Airport (MDW)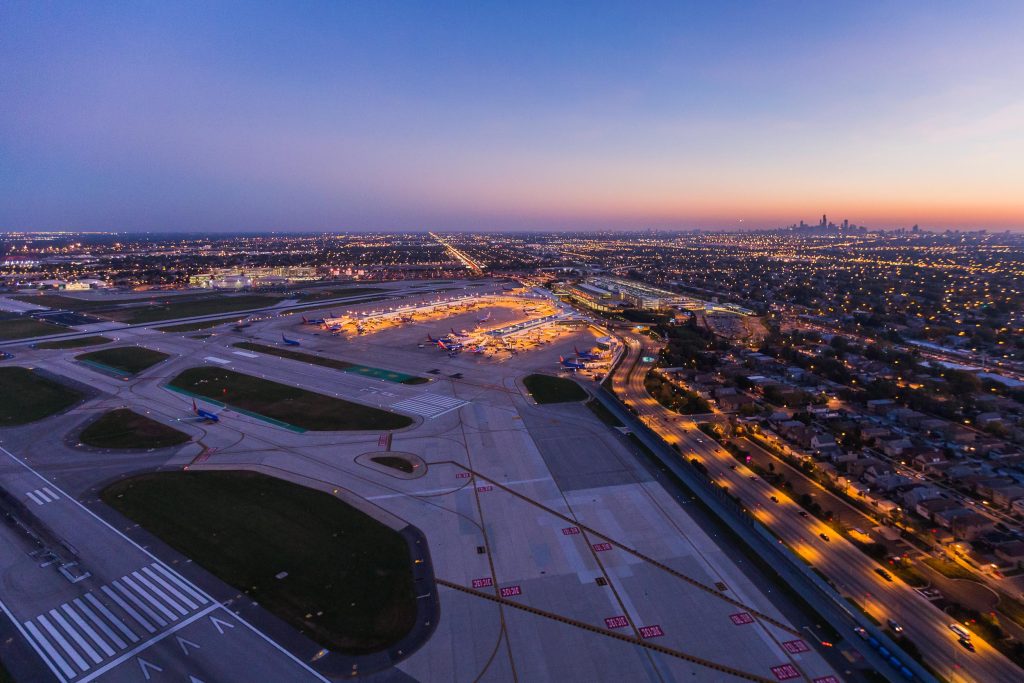 While Chicago O'Hare Airport is one of the most well-connected airports in the country, it's also one of the most hectic. Its neighbor, Chicago Midway Airport, is therefore much more efficient for those traveling by private jet. Everything from security checks to taxiing is done in almost no time at all — plus it's much closer to the downtown area itself at just 18 km (11 miles). And if there is a wait? Just settle into one of the airport's many workstations, log onto the free wifi, plug in your devices, and get some extra work done in its quiet ultra-modern departure lounge.
Dallas Love Field Airport (DAL)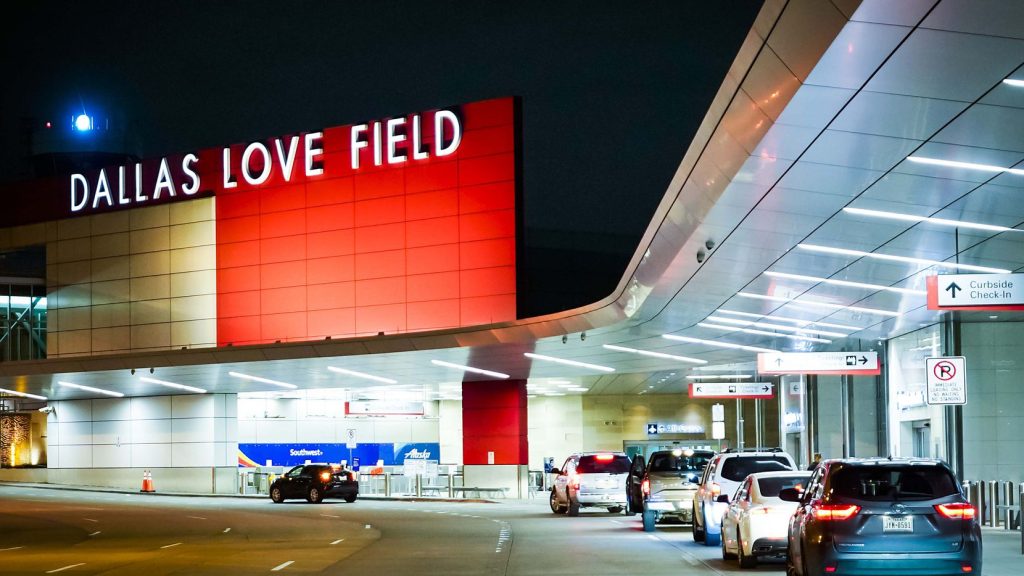 In 2020, Dallas Love Field Airport claimed the top spot in the large airport category of J.D. Powers' list of best airports in North America — and that's before it upgraded its runway. Between its permanent art installations, its luxury shopping and dining amenities, and its five-star service, Dallas Love Field guarantees an upscale airport experience. Its commitment to serving the local community and environment is just the cherry on top of the cake.
Harry Reid International Airport (LAS)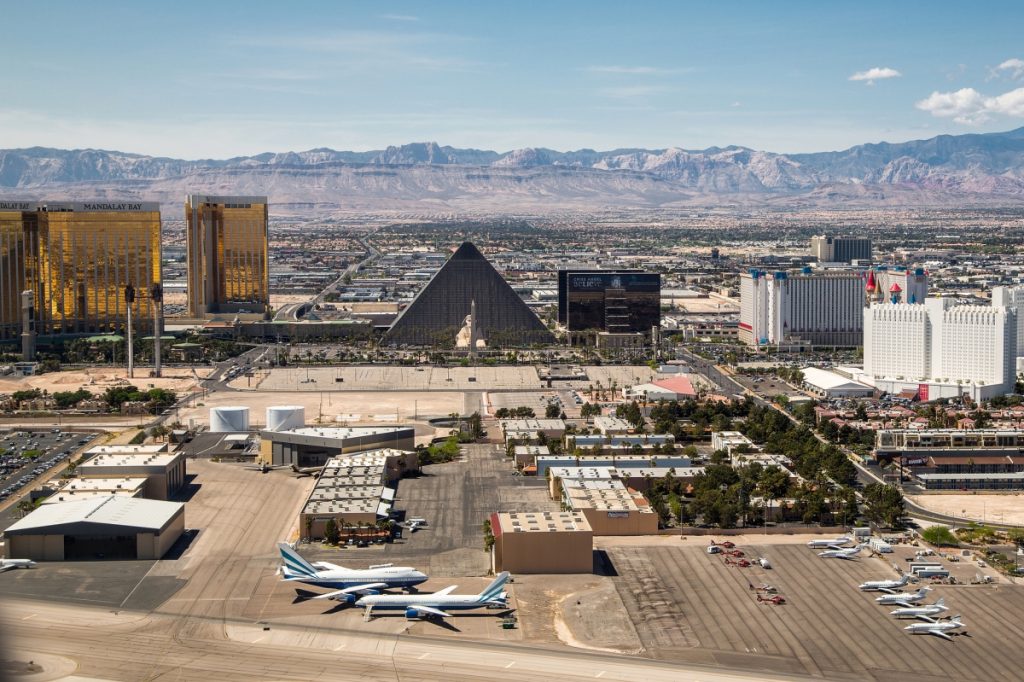 The recently renamed Harry Reid International Airport — previously McCarran Airport — is located just three short kilometers (2 miles) from the neon-lit Las Vegas strip. Once landed, the airport's Fixed Base Operators ensure a smooth and swift exit from the airport. So whether traveling for business or pleasure, you can be in the boardroom, at the blackjack table, or in your penthouse suite before you could finish singing "viva Las Vegas". This makes it the perfect place to fly to if your time is limited.
Van Nuys Airport (VNY)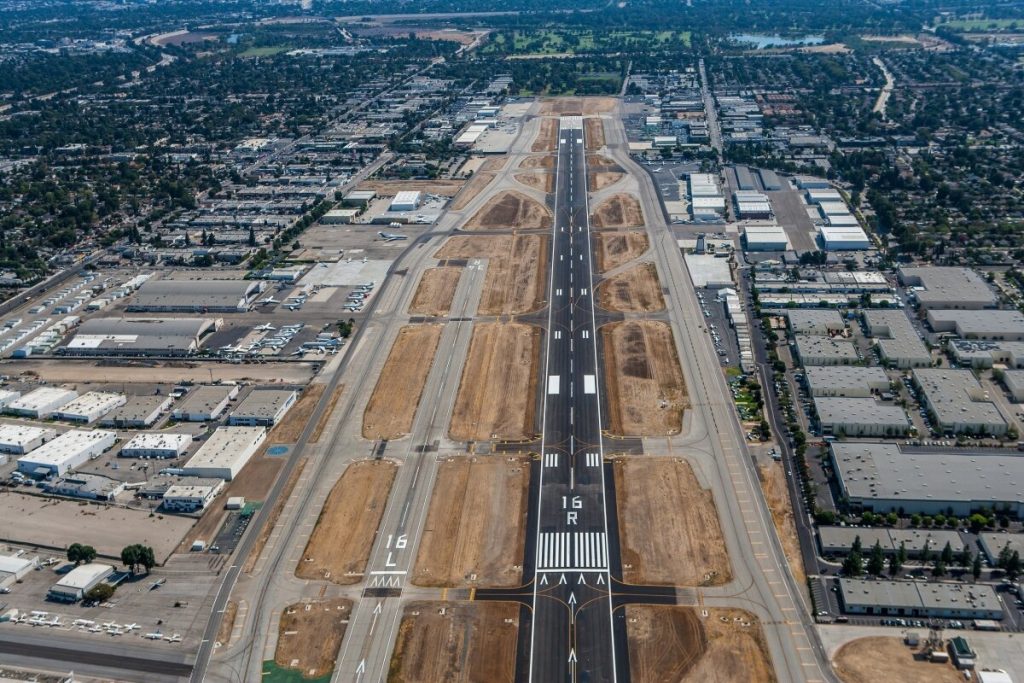 As a dedicated non-commercial airport, Van Nuys Airport in Los Angeles boasts all the facilities, amenities, and services you could want — and more — as a private jet passenger. In fact, there are over 200 private aviation-related businesses that provide everything from aircraft storage and parking to aviation fuel, aircraft sales, flight instruction, aircraft charter, and aircraft maintenance. What more could you want? Well, how about a prime location amongst some of the most exclusive towns in Los Angeles County.
Over 30 years of experience in the private jet rental business
Are you planning to visit any of these cities? If so, our private jet rental services are for you. We can arrange your flights to these and thousands of other airports across the world, all you need to do is get an instant quote and we'll take care of the rest.
With over 30 years of experience in the private jet charter industry, we have flown thousands of high-net-worth individuals, music and movie stars, sports teams, and businesses across the world to airports large and small in some of the most state-of-the-art aircraft on the planet.