Whether traveling for business or conducting business while traveling, the light jet you choose to charter really matters. We all know that time is money, and that is why finding a reliable, efficient, and fast light jet is essential. Considering everything from speed, range, and fuel efficiency to baggage capacity, cabin functionality, and design, we have found you the three best light jets on the market right now.
Cessna Citation CJ4 Gen2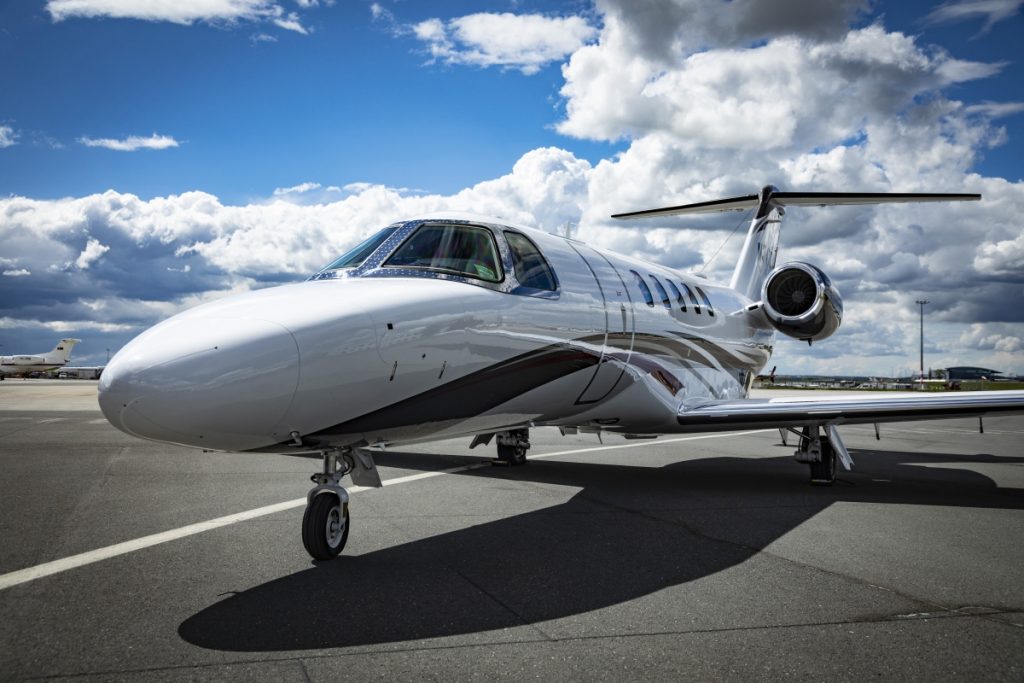 The Cessna Citation CJ4 Gen2 reaches new heights on every level. From the eye-catching to the productivity-enhancing, every aspect of this light jet has been face-lifted thoughtfully and meticulously. With a 15 meter wingspan and 16.5 meters in length, this spacious jet accommodates 10 passengers very comfortably.
One of our favorite technical upgrades is the Collins Aerospace Pro Line 21 avionics suite making it single-pilot certified for the convenient use of corporate and private operators. It also now proudly features the Collins Aerospace RTA-4112 MULTISCAN weather tracking system and has a range of 4010 km (2165 nautical miles) for more efficient and smoother flights.
It's true what they say, "success is in the details" for the Cessna Citation CJ4 Gen2. Enjoy complete control of your environment with the wireless cabin management system that allows you to adjust your light, temperature and window shades. And for that extra "wow factor", just look up from your plush leather armchairs to see the world from the jet's very own COOLVIEW skylights.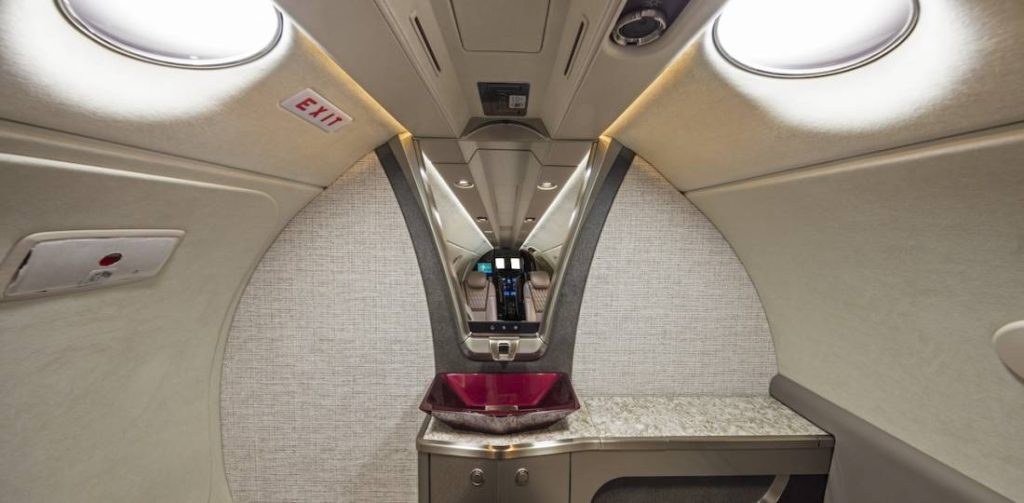 Embraer Phenom 300E
Known as the fastest and longest-range single-pilot business jet on the market, the Embraer Phenom 300E was destined for our top three. This beast of a light jet can reach speeds of up to 988 kilometers per hour. And with an impeccable range of 3650 km (1971 nm), expect an extremely efficient journey. So yes, you may just get from New York to Los Angeles in around 4.5 hours.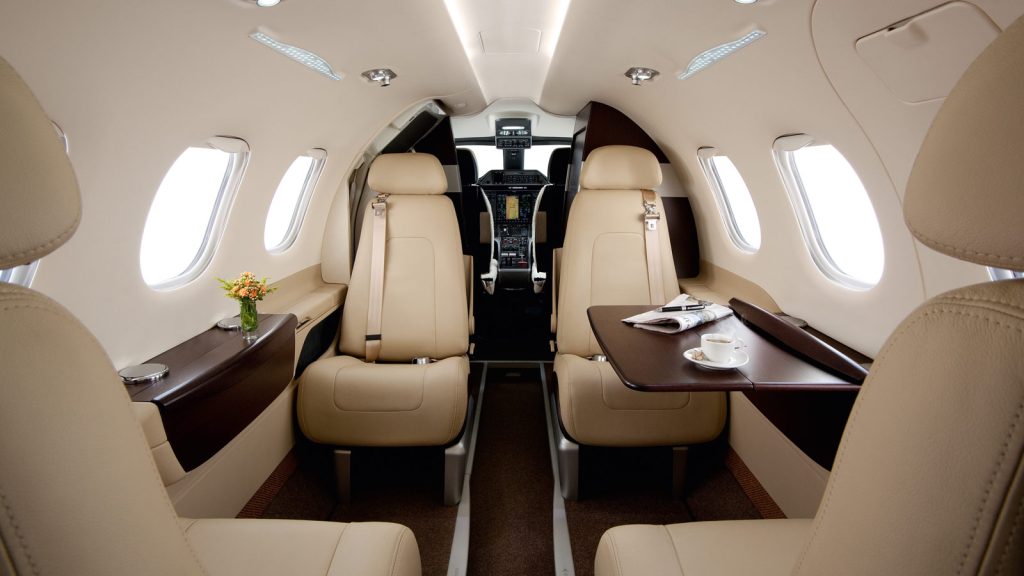 As if these accolades weren't enough, the Embraer Phenom 300E is also crowned as the first and only business aircraft to have a runway overrun awareness and alerting system (ROAAS). Therefore, after a speedy journey through the skies, you can always expect a safe and smooth landing. With reduced cabin noise in this model too, you won't even realize you've landed.
Forget about speed and safety though, this light jet has got style. Every centimeter of the 5 meter long cabin is made with the finest soft furnishings, all of which can be completely personalized with the smart aircraft visualization tool.
HondaJet Elite S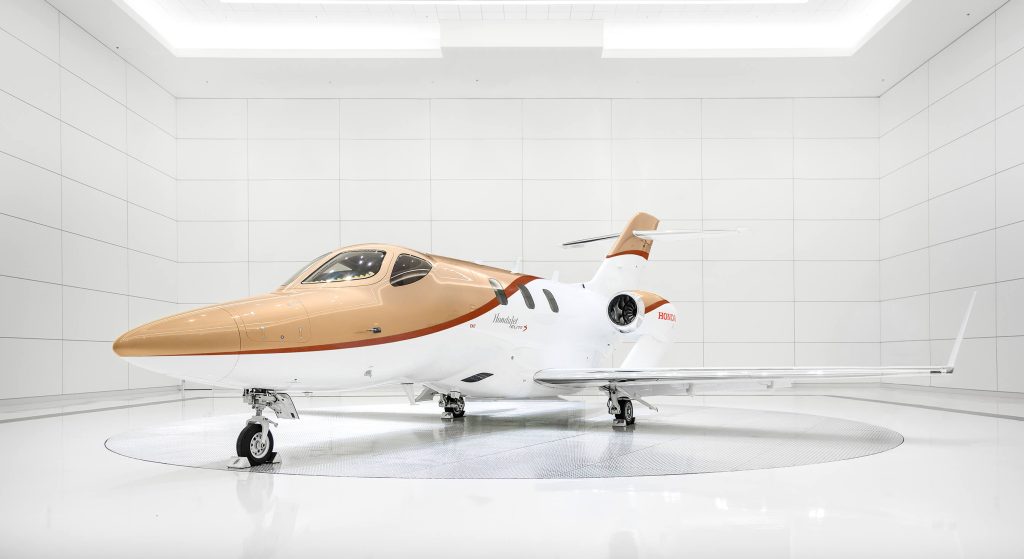 If you are looking for a small jet that can perform, then look no further than the HondaJet Elite S. It boasts a maximum speed of 782 kilometers per hour, a 13,106 m (43,000 ft) maximum altitude, and an incredible 2661 km (1437 nm) range. This means it's able to reach as far as Denver, Houston, and even Puerto Rico from New York.
What has us flying high for the HondaJet Elite S, however, is its 'highest fuel efficiency in class' title. An important consideration for all those frequent flyers out there. Coupled with its over-the-wing engine mount configuration that drastically reduces cabin noise, this light private jet is ideal for business.
The jet's interior, which includes a smartphone-controlled cabin environment, is sleek, sophisticated, and sexy. And don't even get us started on the range of gorgeous bodywork color options you can choose from. Are you more of a luxe gold or a deep-sea blue?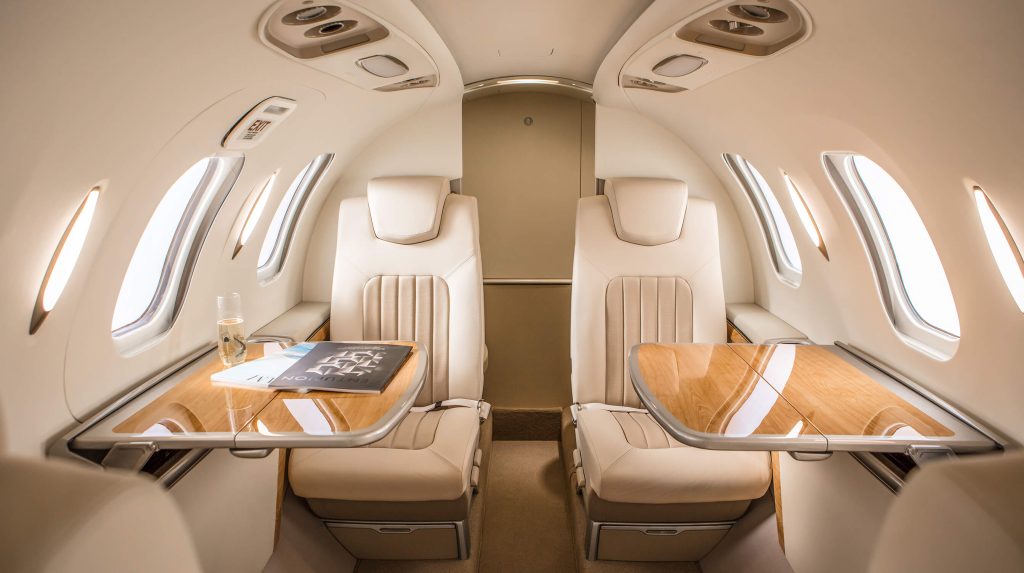 It's all in the details
Choosing the right jet for your business travel is just as important as the business you will be doing. We know that it is all in the details. That is why our Account Managers take you through every step of the way, from the luxury transport to take you to and from your jet, to the cuisine you choose to have onboard.
Get an instant quote today and let our team take care of every detail.