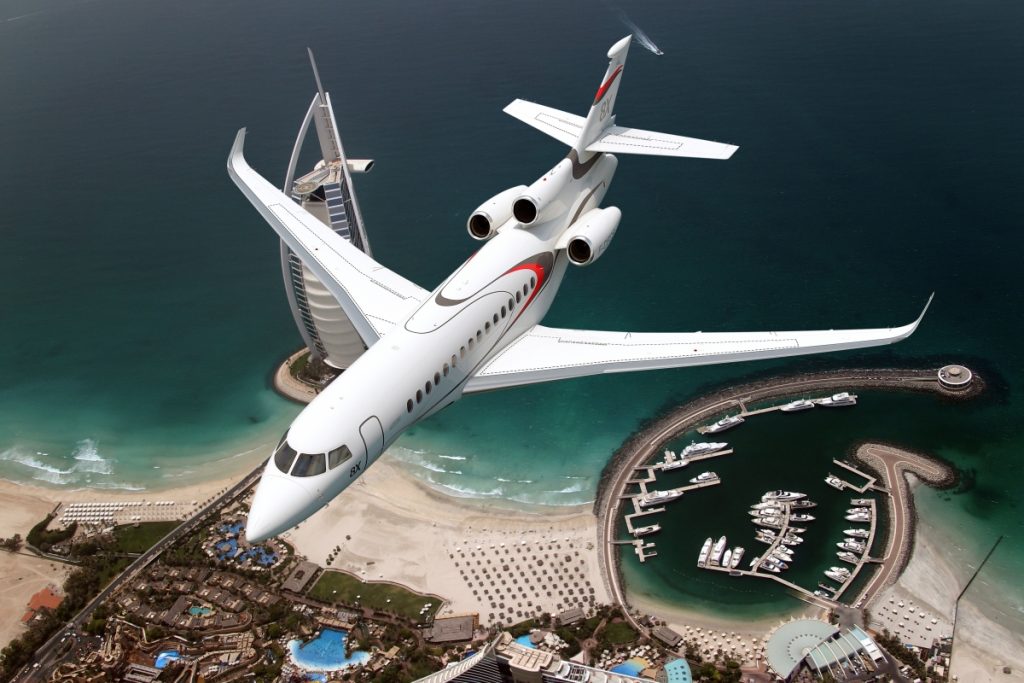 When it comes to luxurious travel, you can't beat an ultra-long-range jet. These jets are optimized for both long-haul trips and short-field hops. They come equipped with all the amenities you need to traverse cities, oceans, and continents in comfort and leisure.
Ultra-long-range private jets are known for being bigger and faster than the majority of their aviation counterparts; many can comfortably accommodate between 8 and 19 people, making them perfect for both big family holidays and business trips alike.
Truly, these jets are unbeatable for achieving comprehensive global connectivity, covering ranges as vast as 14,630 km (7,900 nm). If you want the "crème de la crème" in efficient long-haul travel, the following three jets are the best for fliers seeking stellar private jet hire.
Bombardier Global 8000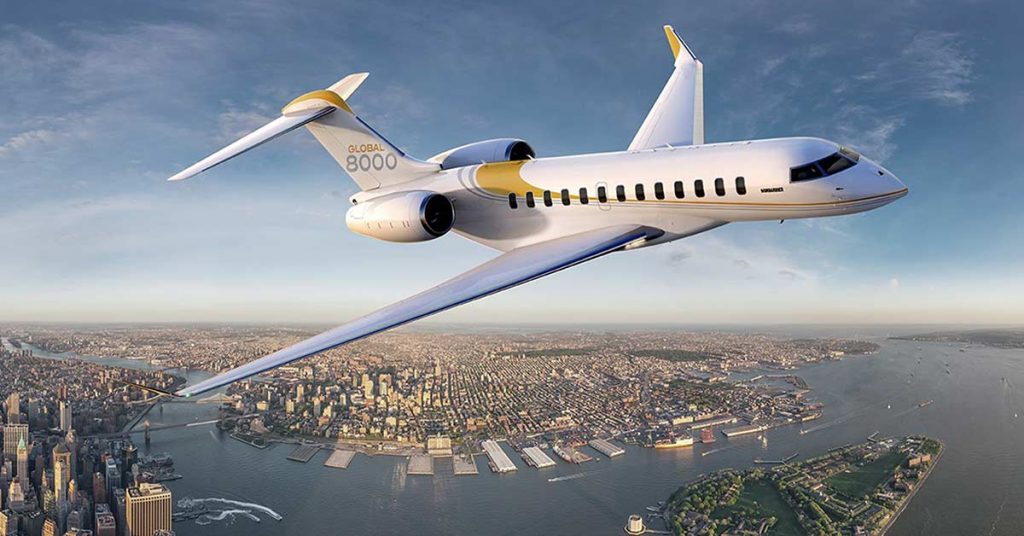 The Bombardier Global 8000 business jet is an industry leader when it comes to private jet charter and travel. It boasts a "fusion of comfort and power" with an incredible range of 14,630 km (7,900 nm), meaning passengers can travel between global cities with comfort and ease. Whether you're looking to exchange the Los Angeles hills for the skyscrapers of Dubai or want to travel non-stop from sunny Sydney to São Paulo, the Global 8000 private jet covers some of the world's most considerable inter-city distances.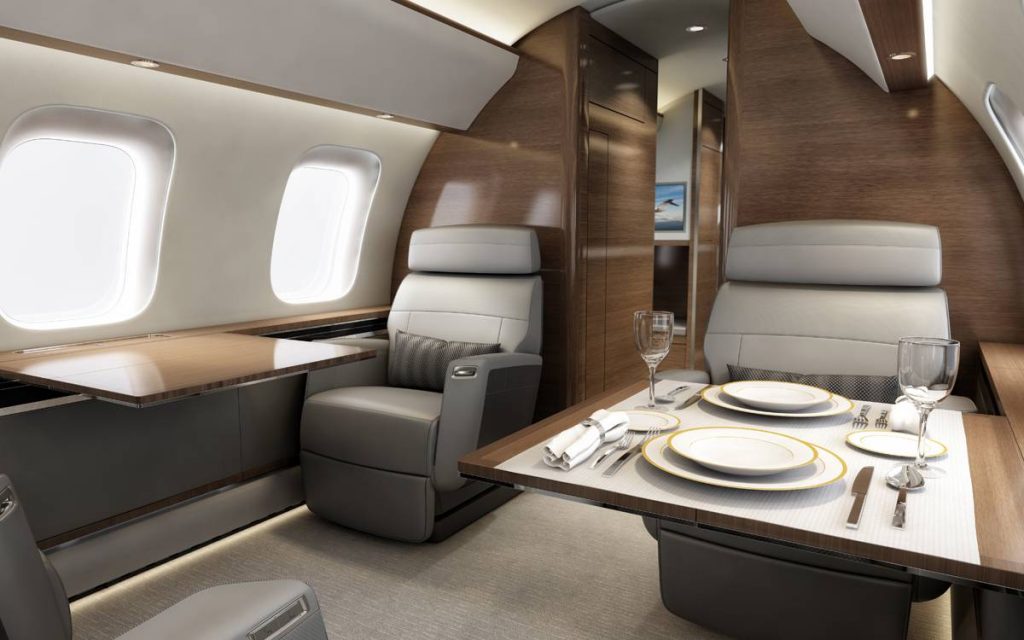 It also accommodates up to 17 people, with exemplary, reliable internet connectivity available throughout the aircraft. Additional perks include a vast array of furnishing options and even a stand-up shower and en-suite so you can stay fresh on the go. For the savvy business leader, the Global 8000 business jet has every base covered for stylish air travel which saves time and provides luxury.
Dassault Falcon 8X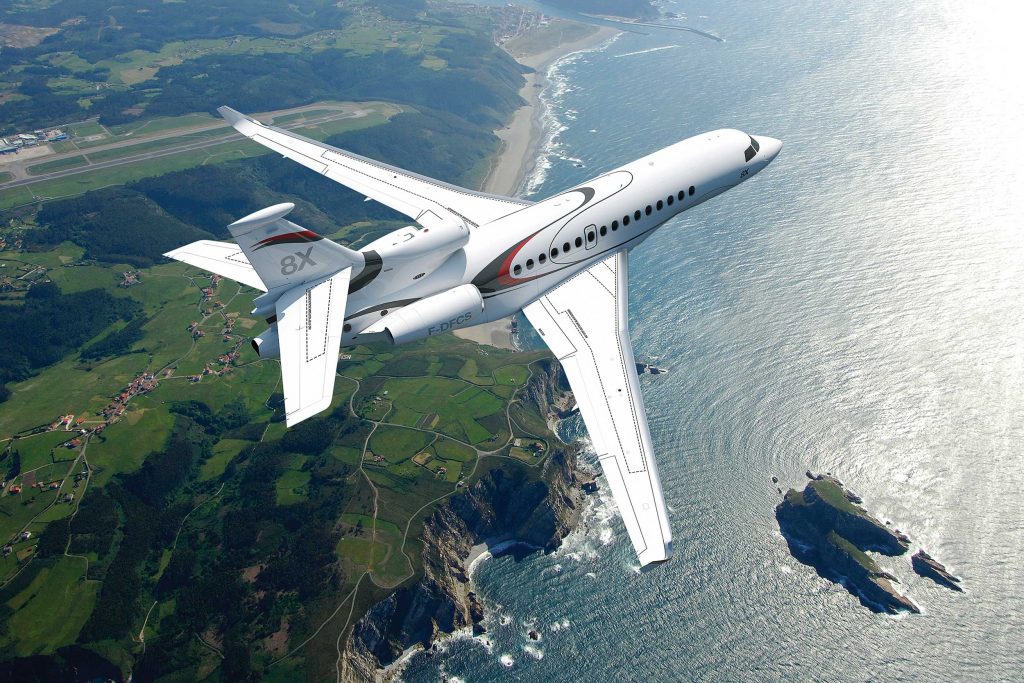 Are you seeking flexibility and comfort? Efficiency, and a bit of peace and quiet? Then look no further than the Dassault Falcon 8X – this aircraft prides itself on combining a harmonious set of features for a private jet rental experience that is unlike any other. With room for 8 passengers and 3 crew members, the Falcon 8X has a maximum range of 11,945 km (6,450 nm), meaning passengers can fly direct between Hong Kong and London, Beijing and New York, with many other far-flung destinations in-between.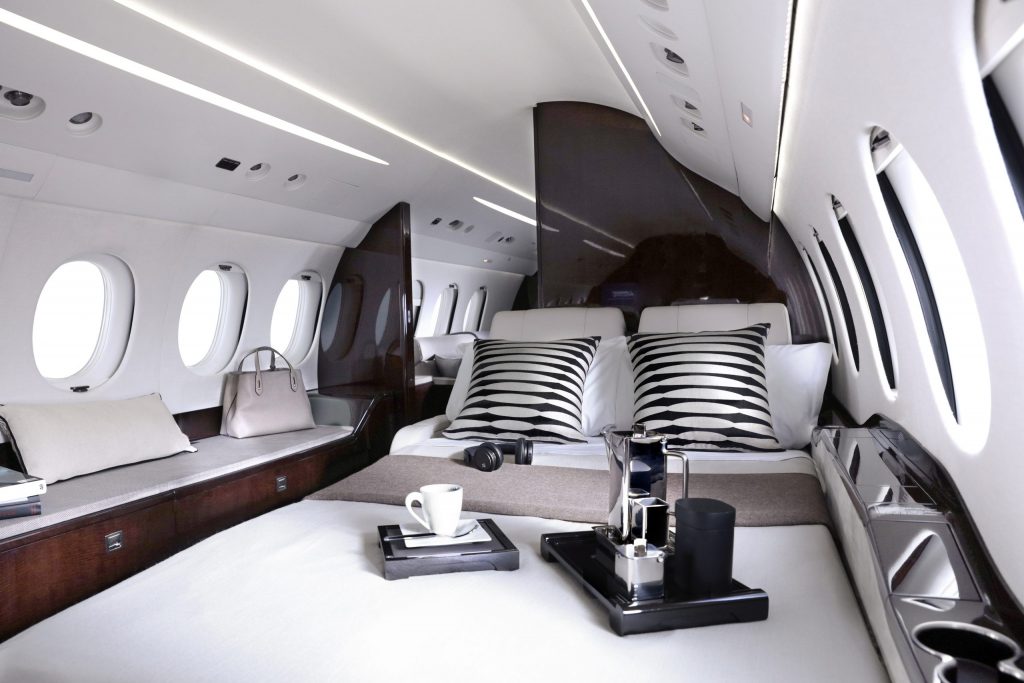 With a long, luxurious cabin space and 32 extra-large windows, passengers can enjoy their adventure through the clouds with panoramic views and plenty of natural light. With superior soundproofing, the Falcon 8X is a quiet ride. It also features advanced air cabin circulation (ten times better than the minimum requirement!) with a grand gallery that can be curated to passenger specifications. Suffice to say, the Falcon 8X offers a perfect pocket of zen nestled between the sunshine and the clouds.
Gulfstream G650ER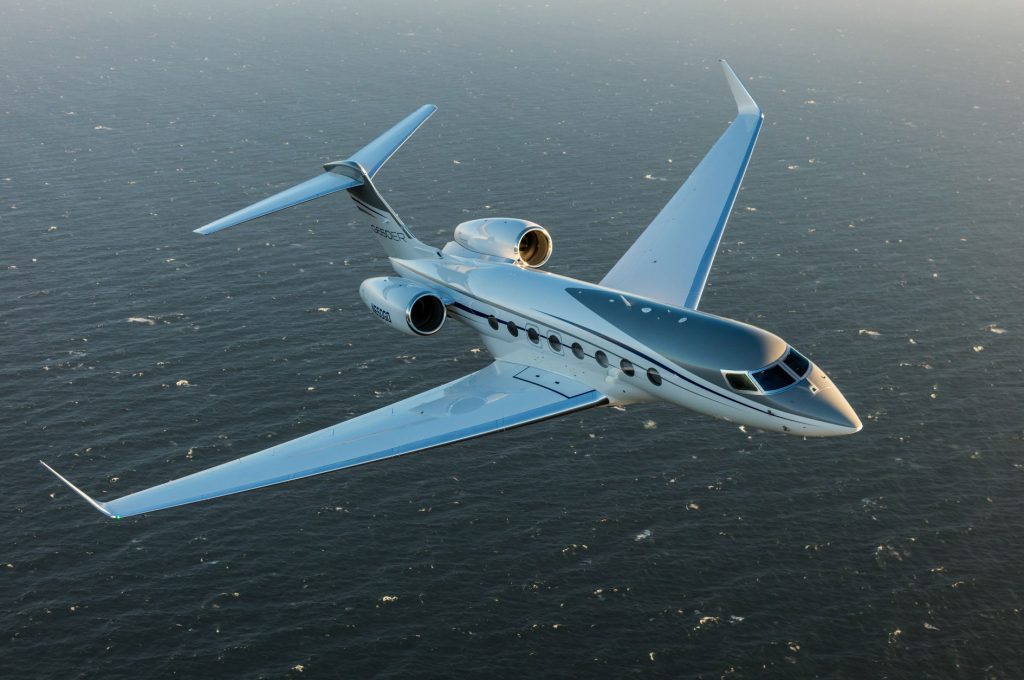 Last, but certainly not least, is the Gulfstream G650ER. This groundbreaking, beautiful jet doesn't just hold the record for the farthest fastest flight in business aviation history, it also has the capacity to sleep up to 10 people and accommodate 19 passengers when configured accordingly. With sixteen panoramic oval windows (the largest in business aviation!) and a spacious interior, the Gulfstream G650ER is a perfect example of innovative aviation design at its most luxurious.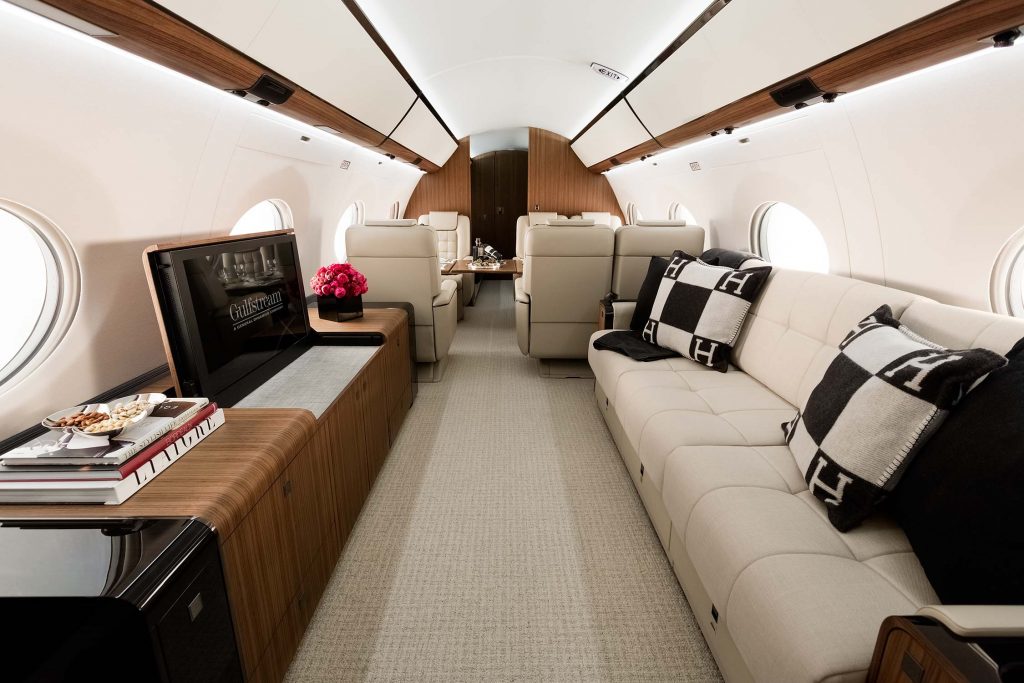 Its maximum range is an expansive 13,890 km (7,500 nm), meaning you can take efficient trips between a huge number of locations, whether you're flying Seattle to Beijing or Tokyo to Moscow. With its wide range of speed and range combinations, the Gulfstream G650ER is a huge time-saver for busy business leaders looking for efficiency and comfort when they travel.
From innovative design to increased altitude travel (known for helping to eliminate turbulence), long-range jets are a great option for those seeking the best of the best in private jet charter.
Looking to hire a jet for your long-haul flight? Get an instant quote today.